The Heber Springs Panthers Track & Field team is hosting the Jr. High Track Meet today at Heber Springs Schools. Please don't forget that N. 11th St. will be closed to thru traffic so that team school busses have a location to park.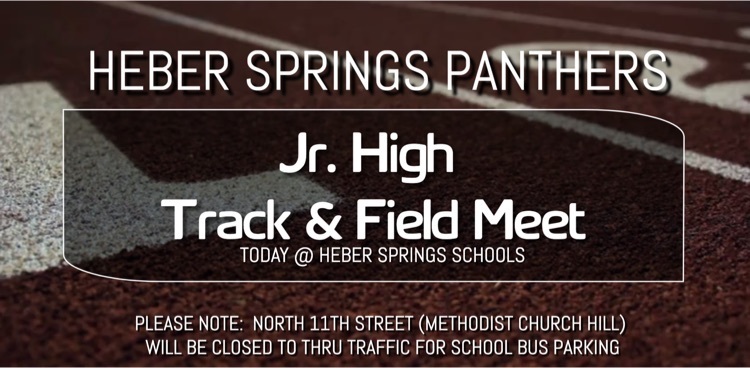 Don't forget Spring Break is NEXT WEEK!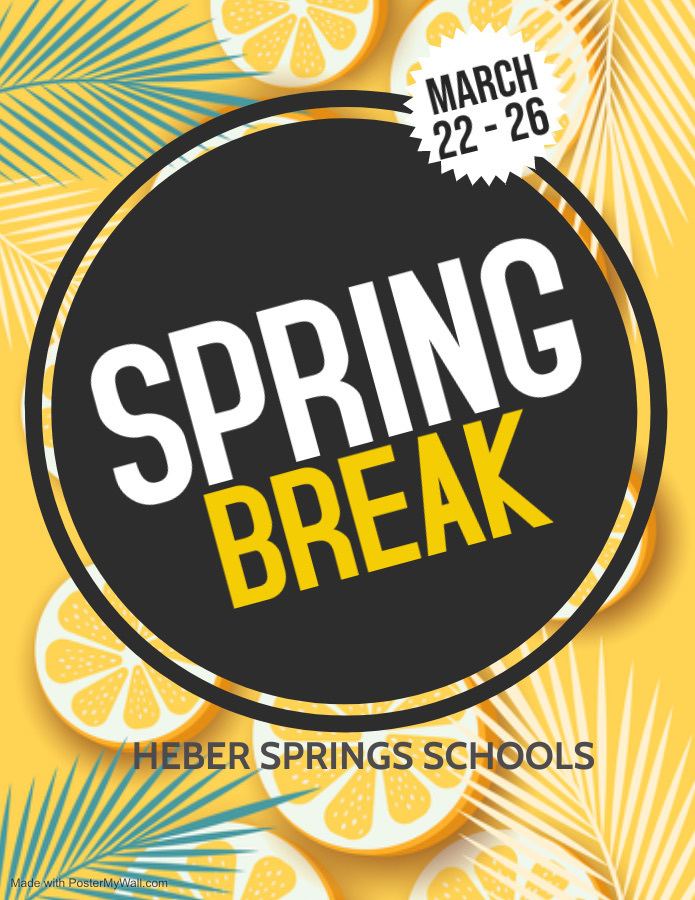 Heber Springs Schools will be passing out food boxes from the Arkansas Food Bank this Thursday from 4:00-5:30 at Heber Springs Middle School. Please contact Bonnie Webber for more information:
Bonnie.webber@hssd.k12.ar.us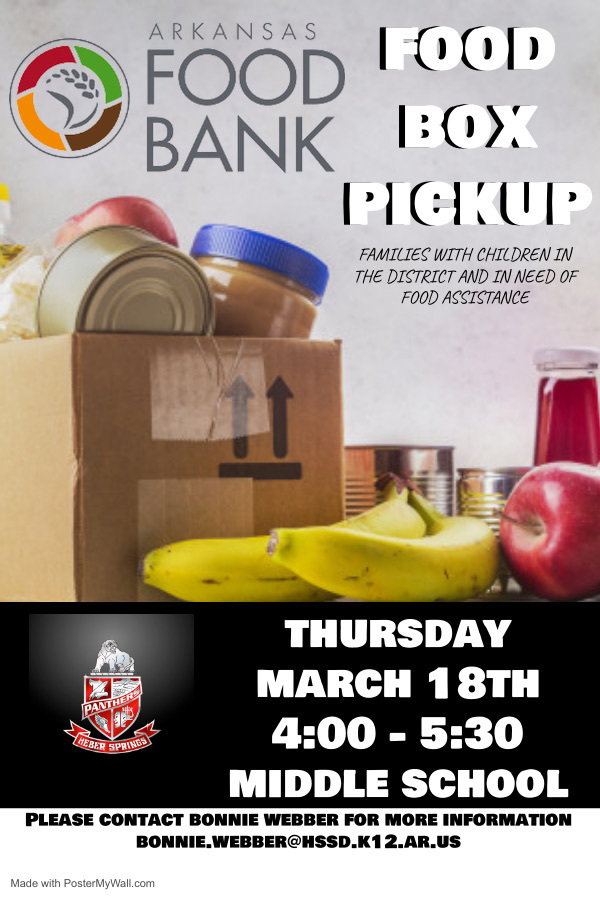 Heber Springs Panthers Track & Field will host the 7th grade meet today at Heber Springs Schools. The Jr. High meet will be held on Tuesday and the Sr. High meet will be held on Thursday. Please be aware that beginning around 1:30pm on these days North 11th Street (Methodist Church Hill) will be closed to thru traffic so that busses will be able to park without any issues. We appreciate your understanding with this issue.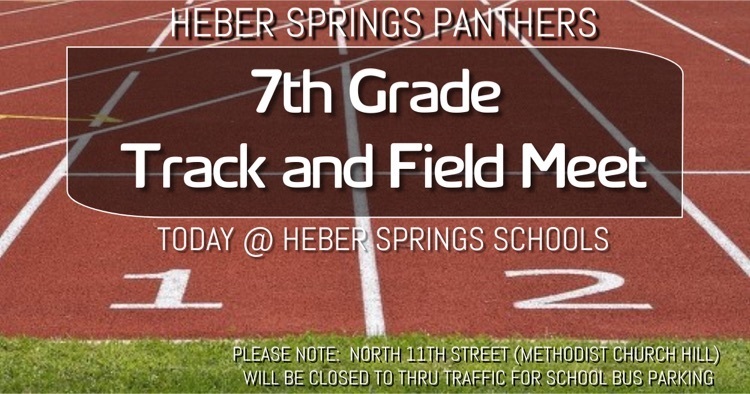 PARENTS - ASU - Heber Springs will be hosting three FAFSA WORKSHOPS to help you and your family fill out the FAFSA for college financial aid. Please take the opportunity to utilize this free service! Workshops will be on the ASU-Heber Springs campus: March 30th (4-7) April 1st (4-7) April 11th (2-4)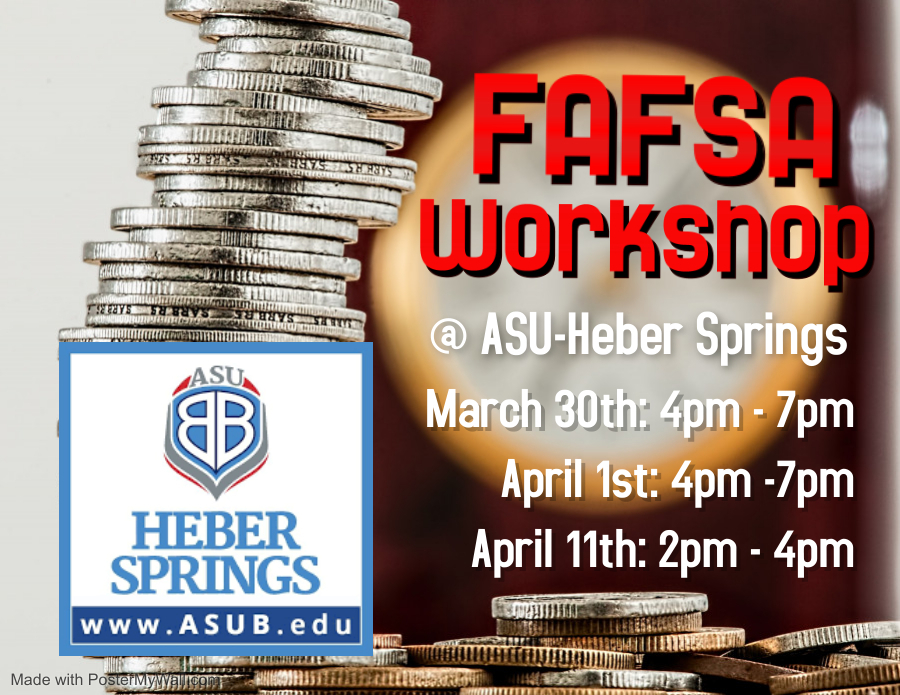 Juniors will be taking the ACT test this Tuesday, March 9th. This is a free test for ALL Juniors—on-site, remote, and flex. Testing will begin at 8am, so Juniors are asked to be on campus by 7:45. All 9th, 10th, and 12th Grade students have the option of being Virtual on this day. Juniors have the option of finishing the day as a Virtual student once the test is finished.

!!!SENIORS!!! Tori Ware from ASUB Heber Springs will be on the High School campus beginning Tuesday, March 16 to help students (and parents) to complete the FAFSA application. She will be on campus each week through the end of April to speak with students and parents about ANY post-high school concerns. Please contact Shannon Martin or Rachelle Miller if you have any questions:
shannon.martin@hssd.k12.ar.us
rachelle.miller@hssd.k12.ar.us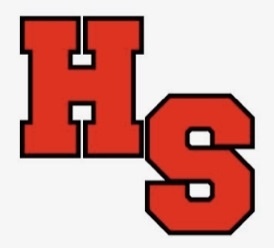 ACT Aspire Interim testing is tomorrow and Wednesday for 9th and 10th grade students at Heber Springs High School. Please be sure to bring your chromebook to school FULLY CHARGED on both days.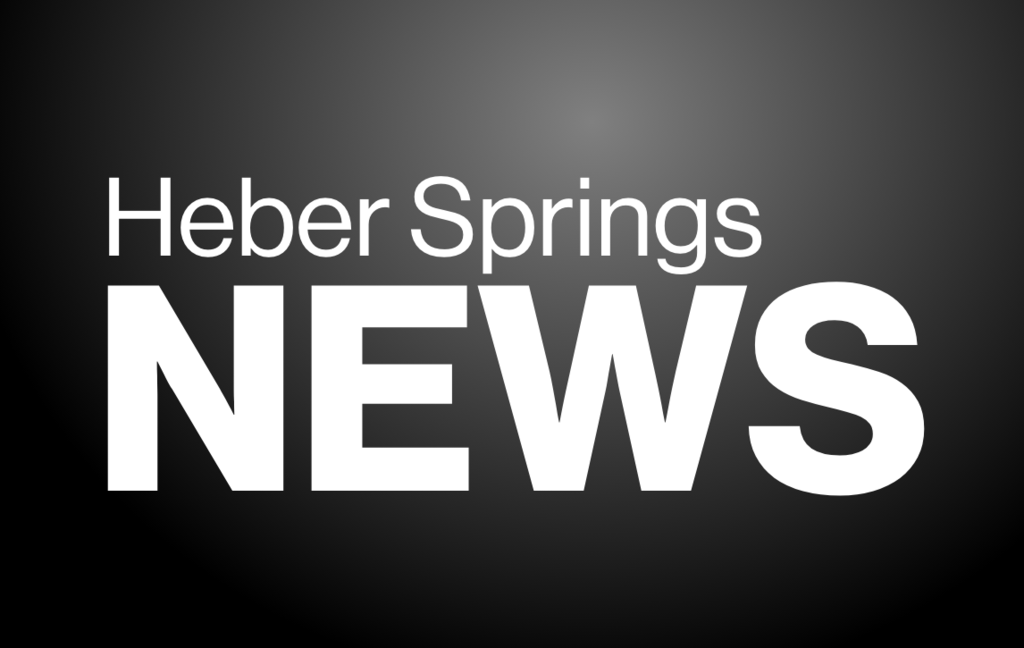 Panther Families- I know Monday mornings are always stressful, and it looks like I have created the Monday of all Monday mornings. I am sorry for the stress, frustration, and difficulties I caused each of you this morning. I know I threw a major wrench into your normal routine, and I apologize for that. After driving yesterday, I felt confident we could have onsite school today, but after driving this morning, I was clearly mistaken. As I was driving around this morning outside of town, the roads were in good shape, but when I got into town, there were many roads that were covered with black ice. So I made a quick decision to delay school to try and prevent anyone from having an accident. Hopefully, all driving hazards were adverted. I apologize for the short notice and the abrupt change this morning. Again, I am sorry. Dr. Andy Ashley Superintendent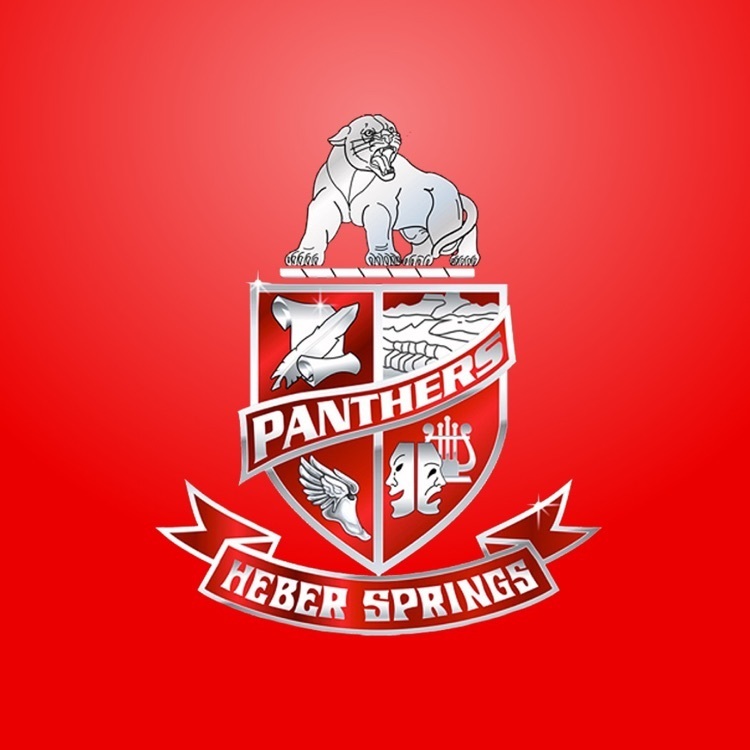 Today we have driven over 100 miles on our bus routes, and the roads were clear and safe for buses to travel.  Because of this, Heber Springs Schools will be in session tomorrow.  School buses will run at their regular time.  I know there still may be some driveways and side roads that could contain snow and ice.  Please use extreme caution while traveling to school.  To help alleviate any concerns, attendance will not be taken on Monday, February 22, 2021.  Students not present on campus will be expected to complete their work virtually or may make-up the work when they return.  Each family will need to make their own decision on what is best for them.  Bus routes will be reevaluated in the morning to determine if there have been any changes to their condition.  Notification will be sent if there are any changes.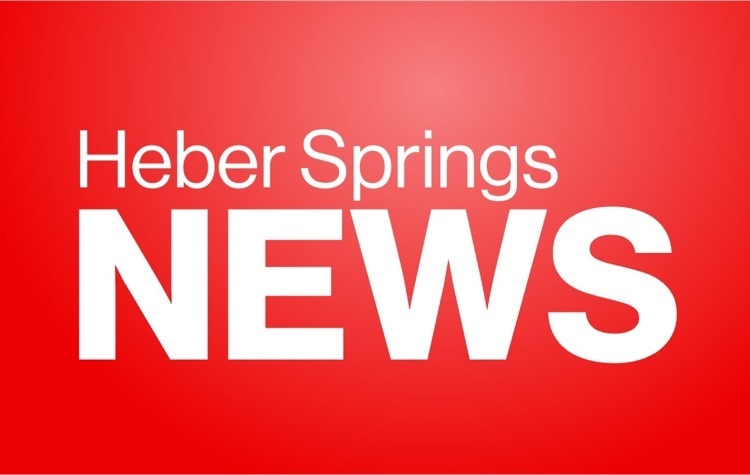 ACT Aspire Interim testing that was originally scheduled for next week will be tentatively rescheduled to March 8-11. Any day we are in school next week we will be on our regular schedule, and Remote students do not need to come to campus for testing.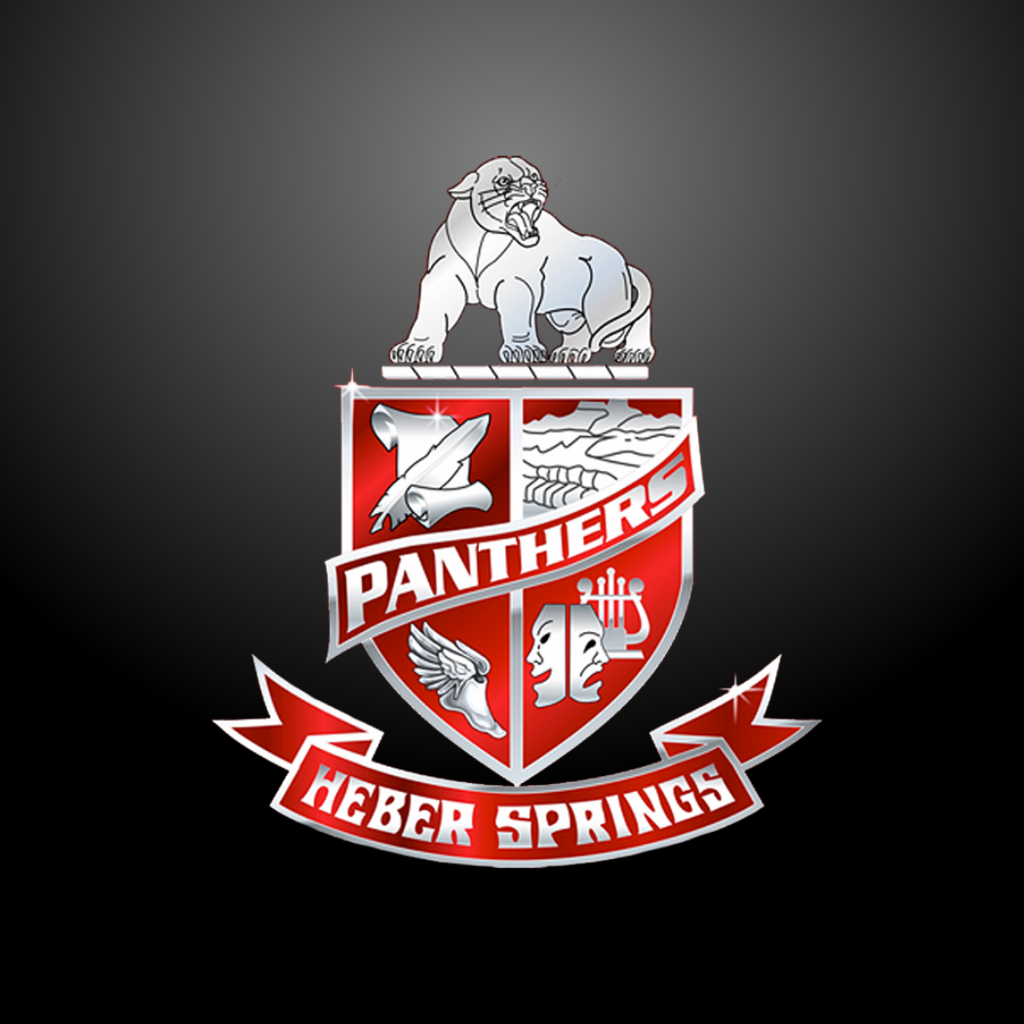 Calling alumni from the Classes of 2017, 2018, & 2019! Please help our community and local schools by completing this short survey linked below on your life after high school, particularly if you chose not to enroll in college after graduation. This survey is part of a research project being conducted by students at the Clinton School of Public Service, in cooperation with ASU-Beebe. Participants who complete the survey will be entered in a drawing to win one of four $20 gift cards!
https://www.surveymonkey.com/r/QYTZTF7
. Thank you, again, for all of your help. We are looking forward to see what the data tells us about rural education! All the best, The ASU Beebe Practicum Team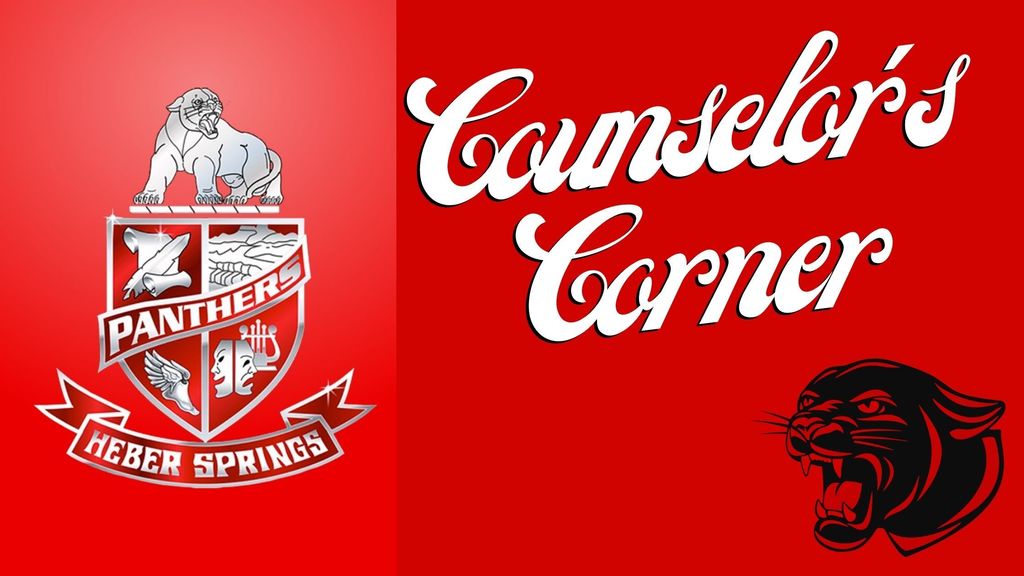 Sr. High Football Banquet will be Tuesday, February 16th at 6pm at the First United Methodist Church. Please RSVP to Coach Wood by 5pm Tuesday, February 9th.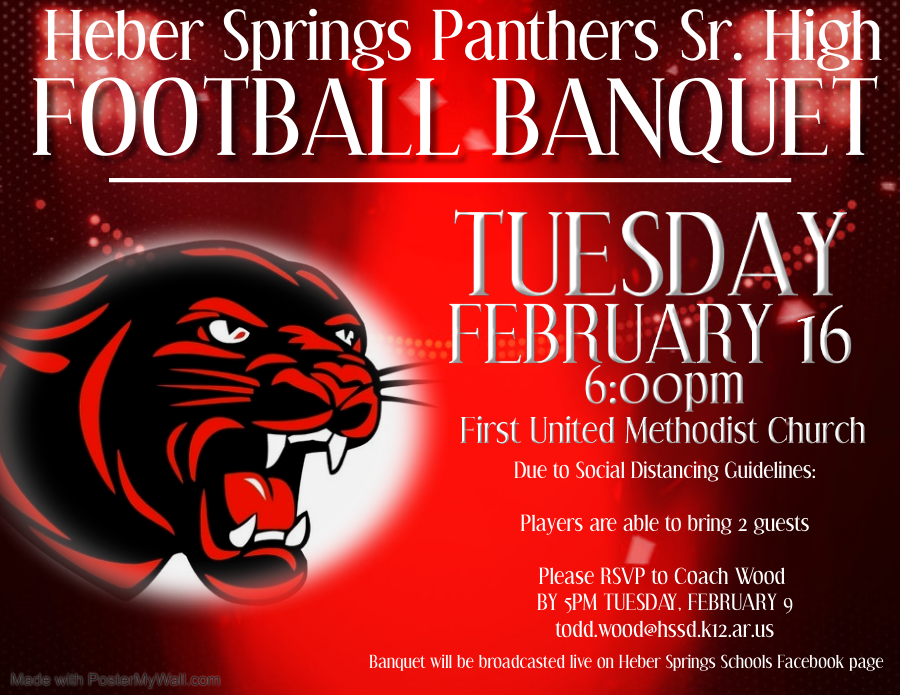 It's time once again to crown the new Mr. Valentine! Mask up and come on out to the Performing Arts Center on Saturday, February 13th at 6pm to support the Junior Class as they host the 2021 Mr. Valentine Pageant. Cost is $5 per person. This is a fun evening to help support the Junior Class and the After Prom festivities. You don't want to miss out on the funny antics!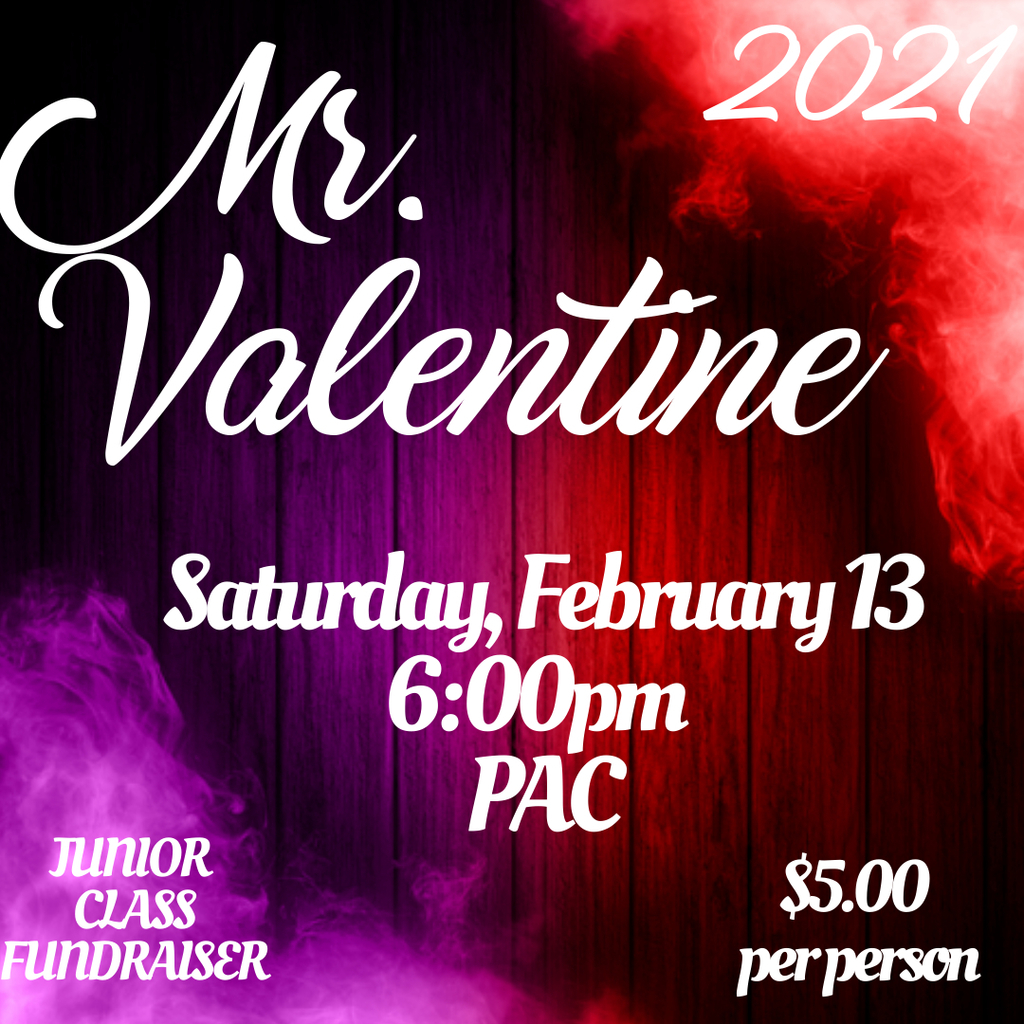 Attention Seniors: Cleburne County Extension Homemakers Scholarship $500 Application due date: March 15, 2021 Applications available on HS website or in the counselor's office

|SENIORS| Be sure to check out Counselor's Corner on the High School website...everything you need to know from ACT to Scholarships can be found in this one location!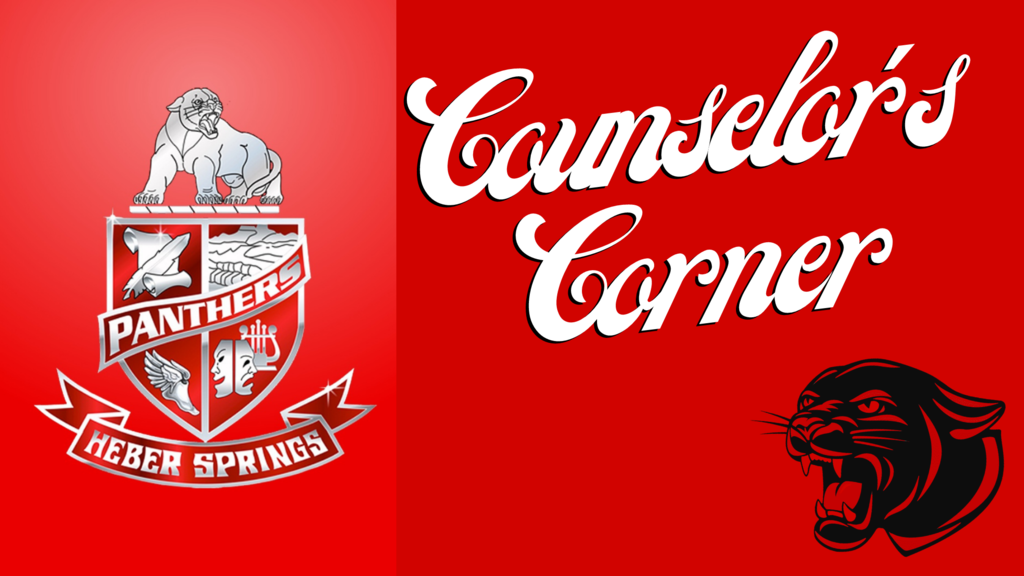 ATTENTION SENIORS: PB&J SCHOLARSHIP posted today. For students who have experienced personal challenges that may not have allowed them to perform well academically (High GPA not needed to qualify!).

High School Contract Night for Remote and Flexible Learners: Wednesday, July 22 4:00-7:00 PM and Thursday, July 23rd from 4:00-7:00 PM, both nights in the High School Cafeteria. Parents and students planning to participate both must sign. Area will be set up for social distance as much as possible, please wear a face covering. Thank you and we look forward to seeing all those who are interested in these programs. Sincerely, Marc Griffin- High School Principal

High School Virtual and Flex Panther scheduling: If you have already emailed me to state you want your student to have one of these schedules, thank you! No further action is required at this time. If you are interested or become interested later, please email me at
marc.griffin@hssd.k12.ar.us
. Due to the overwhelming number of e-mails, it will take time for me to respond, so please be patient. Contracts will be developed for students and parents to sign, and we will communicate through social media how and when we will have you all come and sign those. Again, thank you so much for your interest in our programs. We are very excited to embark on this new pathway in education! Sincerely- Marc Griffin, High School Principal