Be sure to head out the Heber Springs Sports Complex today to see our Panther Baseball and Lady Panther Softball open up their season against Morrilton. Baseball begins at 4:30 and Softball at 5:00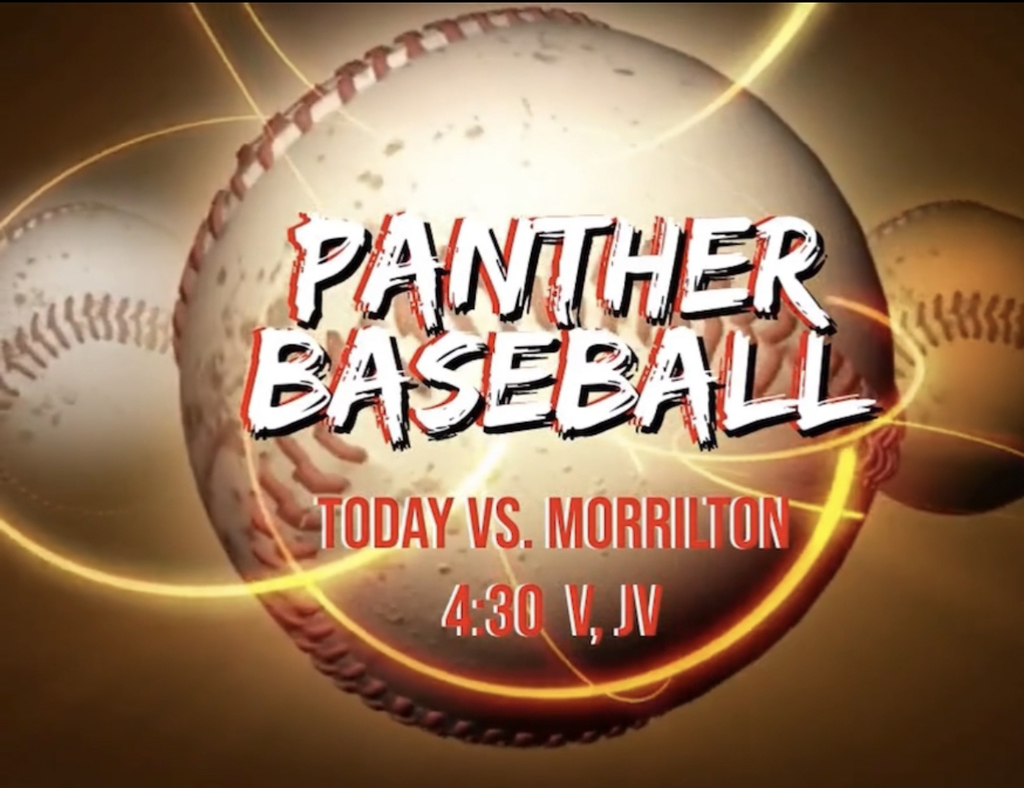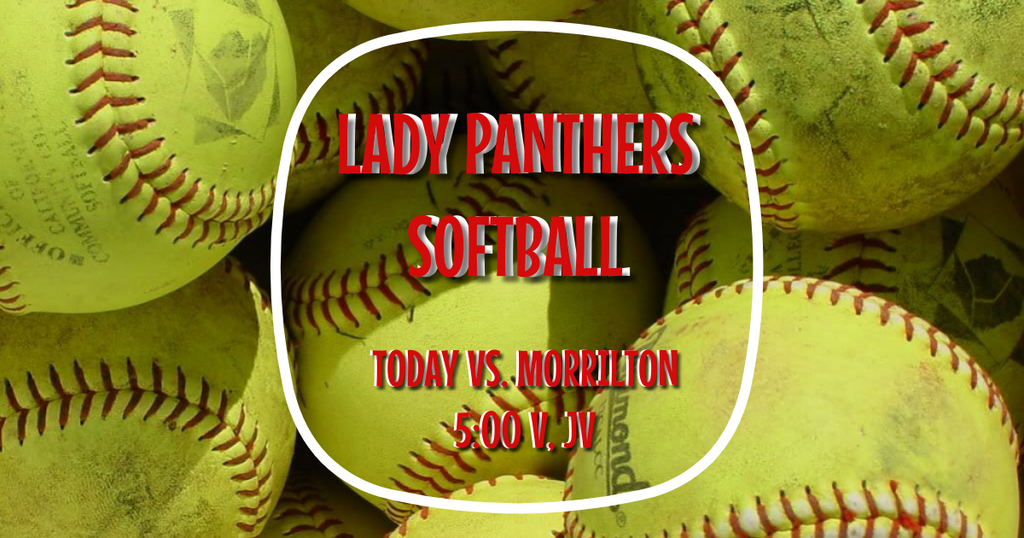 Panther Soccer takes on Cave City TODAY in their first home match at Panther Stadium. Varsity Girls begin at 5 and Varsity Boys will follow after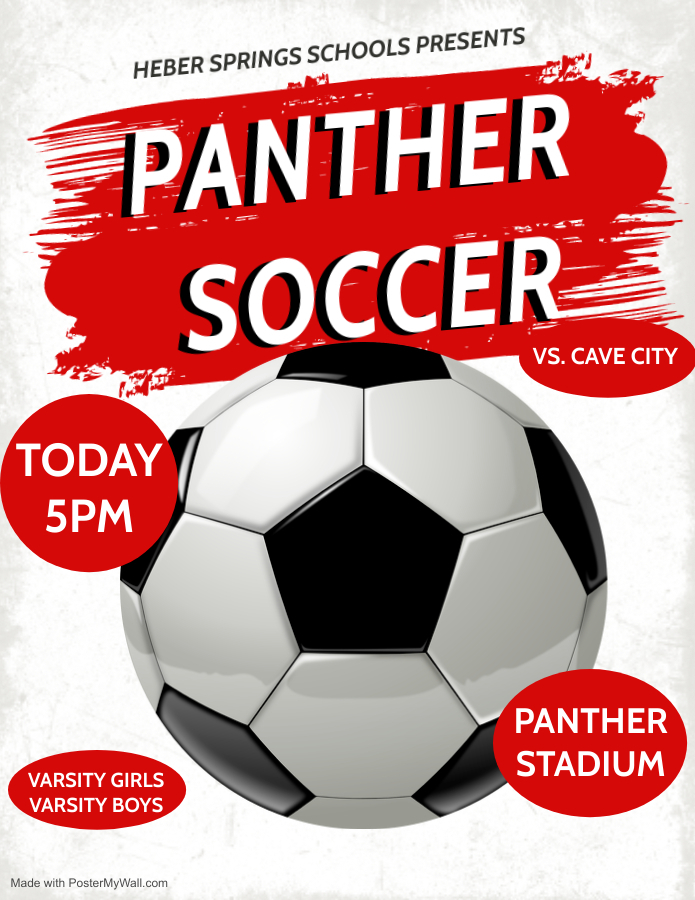 Panther Soccer Teams hit the road today to play the Southside Southerners! Games begin at 4:00!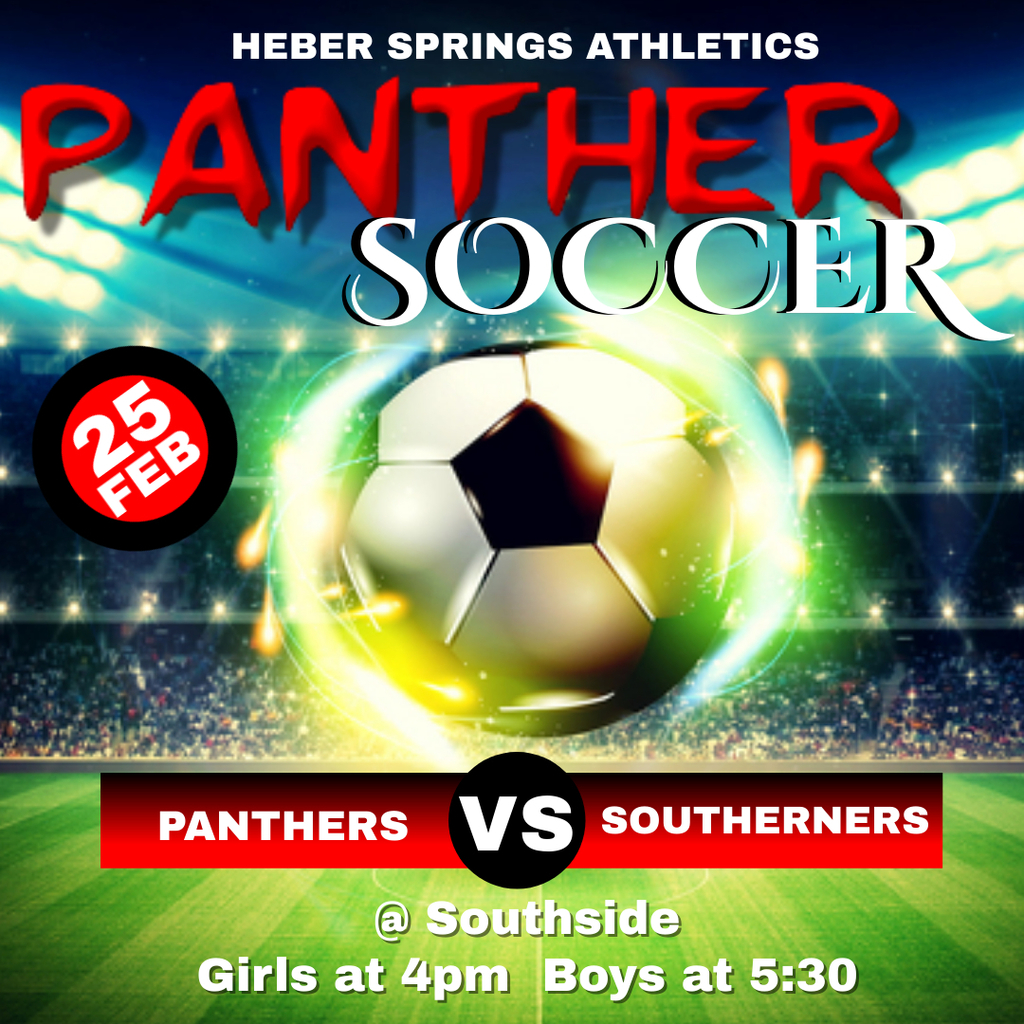 Today we have driven over 100 miles on our bus routes, and the roads were clear and safe for buses to travel.  Because of this, Heber Springs Schools will be in session tomorrow.  School buses will run at their regular time.  I know there still may be some driveways and side roads that could contain snow and ice.  Please use extreme caution while traveling to school.  To help alleviate any concerns, attendance will not be taken on Monday, February 22, 2021.  Students not present on campus will be expected to complete their work virtually or may make-up the work when they return.  Each family will need to make their own decision on what is best for them.  Bus routes will be reevaluated in the morning to determine if there have been any changes to their condition.  Notification will be sent if there are any changes.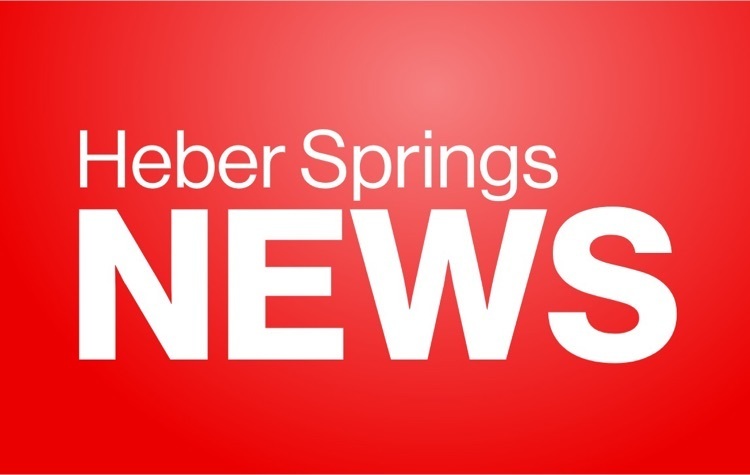 THIRD TIMES A CHARM! The Sr. High Football Banquet will be held on Tuesday, February 23rd at 6pm at the First United Methodist Church. If you have not sent an RSVP to Coach Wood already, please do so by 5pm Friday, February 19th. This banquet will be broadcasted LIVE on the Heber Springs Schools Facebook page.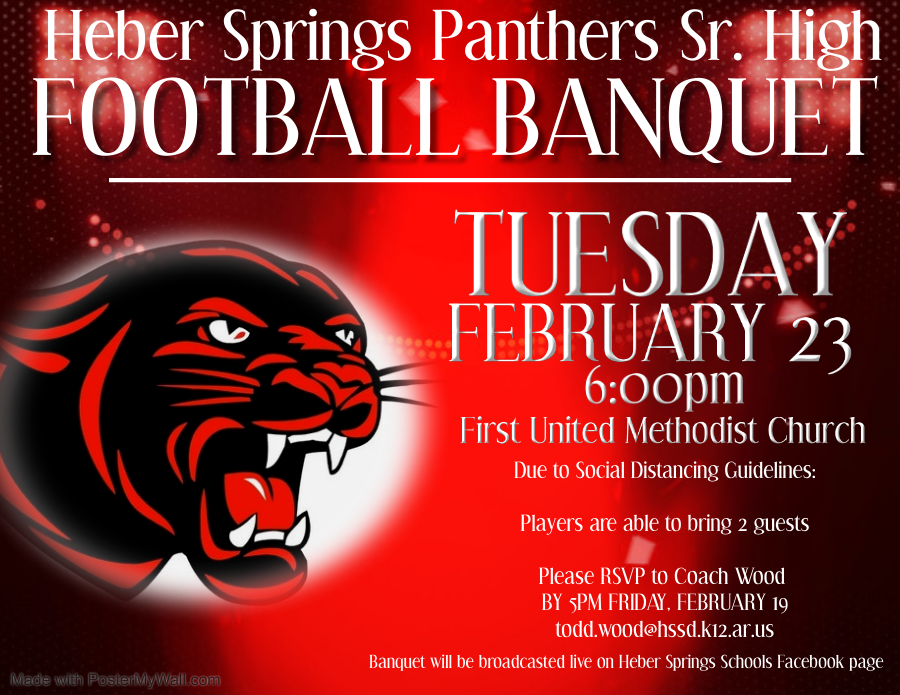 Parents heading to Cedar Ridge on Friday: -Vouchers must be picked up in Central Office. -Coaches will have 2 vouchers per player -Must have voucher for entry. -Will pay at the gate -AAA passes honored but must still have a voucher

Basketball is winding down for our Panthers...be sure to catch the action before it is all over.


Jr. High Panthers play Pottsville in the Panther Den on Thursday, February 4th. 5:00 Jr. Girls JV 5:30 Jr. Boys JV 6:00 Jr. Girls 7:00 Jr. Boys

Sr. High Football Banquet will be Tuesday, February 16th at 6pm at the First United Methodist Church. Please RSVP to Coach Wood by 5pm Tuesday, February 9th.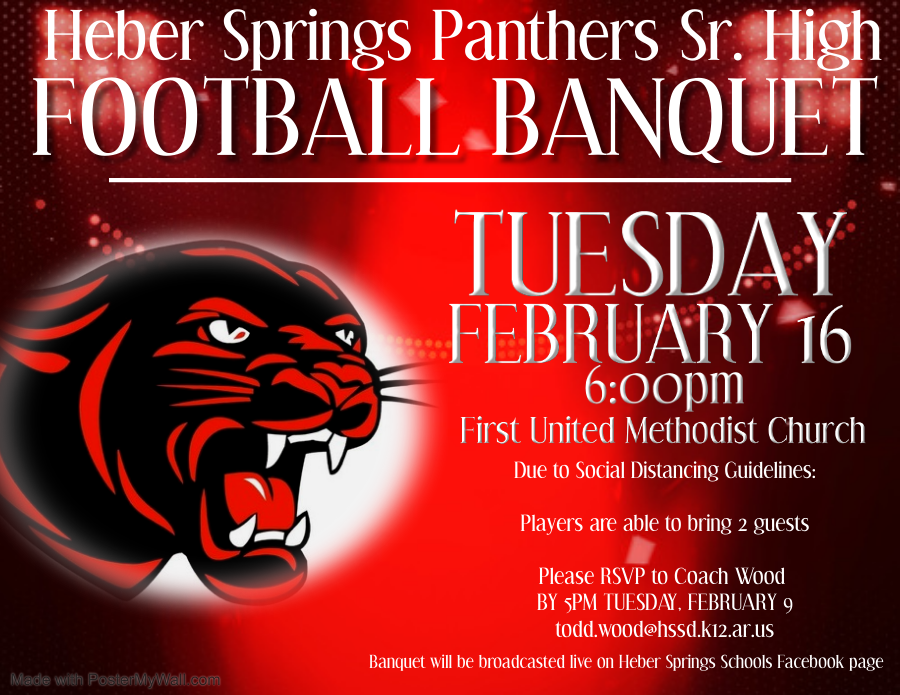 Panther/Lady Panther Soccer FANCLOTH store is OPEN! Be sure to go to
https://fancloth.shop/BSDCA
to select your Panther gear! Store is open until February 17th!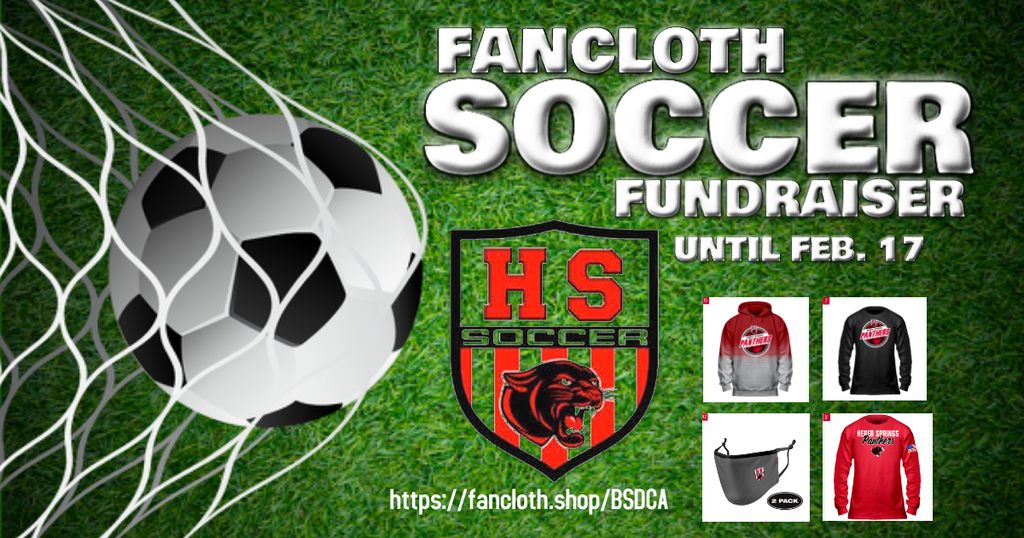 Don't forget there will be a Parent Meeting tonight for parents of the Sr. High Panthers and Lady Panthers Soccer teams. Meeting will take place in the foyer of the Panther Den at 5pm.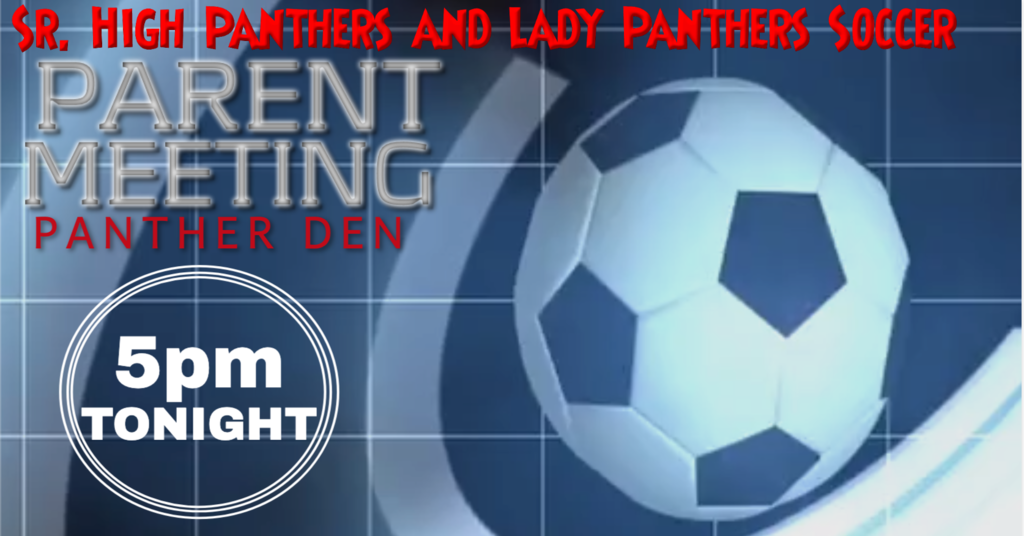 It's time for the Annual Heber Springs Cross Country/Track & Field Super Bowl Pork Butt Sale! You have your choice of chicken, ribs, or pork. Orders will be ready Super Bowl weekend...Saturday, February 6th and Sunday, February 7th. Orders must be placed by February 1st. Please contact Coach Dale Cresswell (
dale.cresswell@hssd.k12.ar.us
) or any member of the Heber Springs XCTF team to place your order. You will be contacted with your pickup date and time.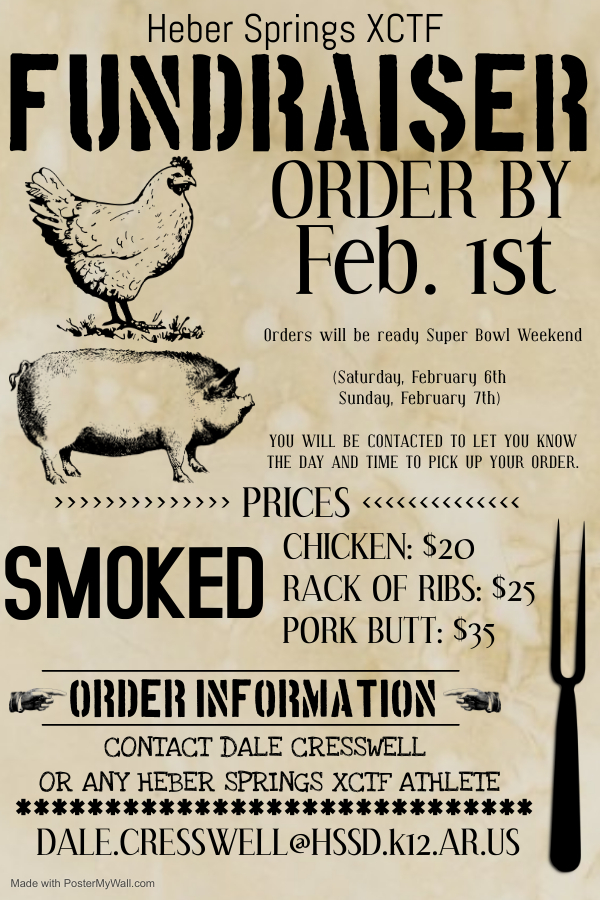 Due to unforeseen circumstances...the Sr. High Football Banquet has been postponed. We are sorry for any inconvenience.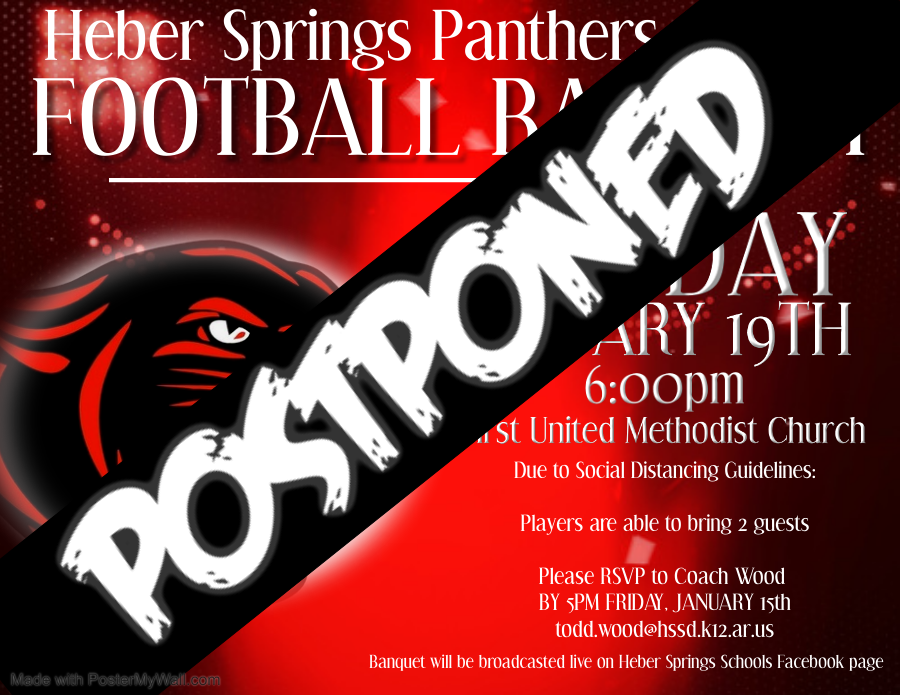 |SENIOR NIGHT| The Heber Springs Panthers will host Clarksville on Tuesday, January 12th in the Panther Den. The Senior Night Ceremony for our Spring Sports will begin at 5pm.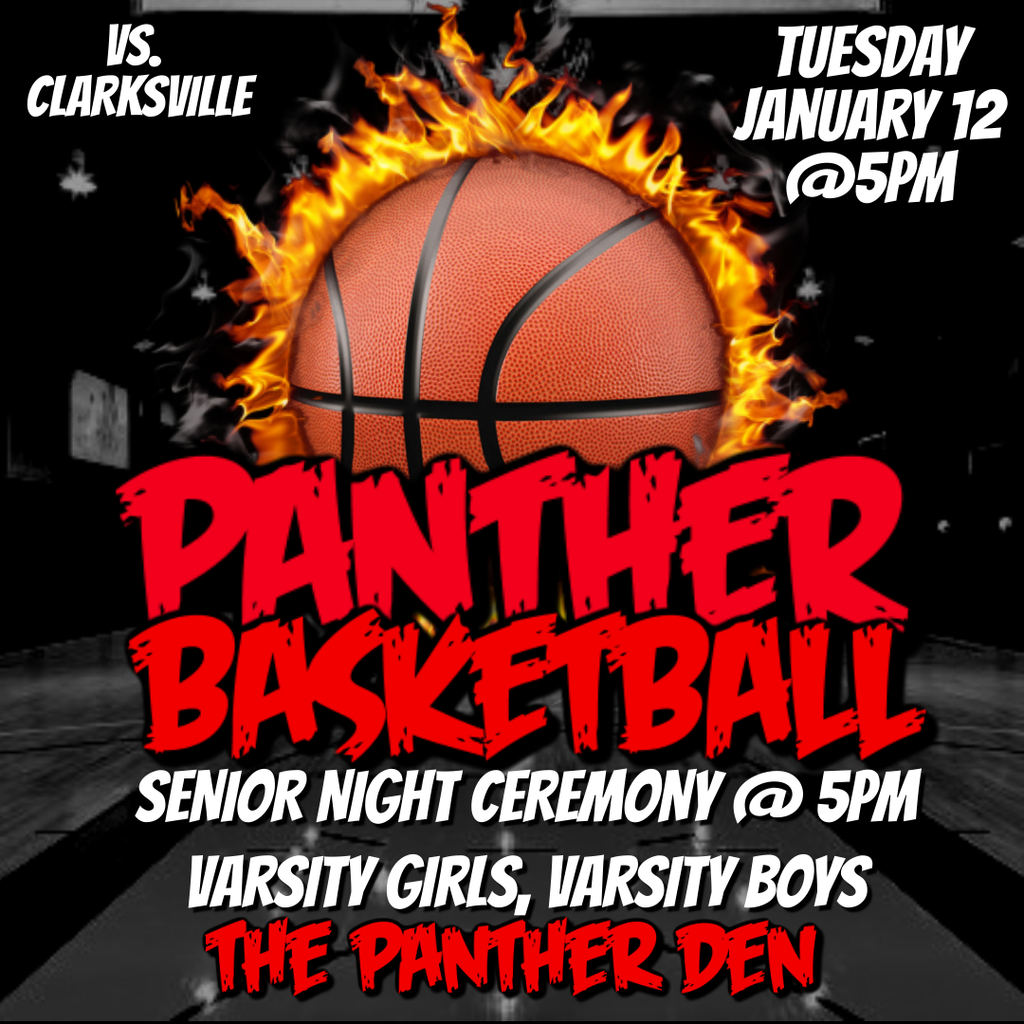 Panther Fans – We have been contacted by the Arkansas Activities Association (AAA) in regards to our fans not following the guidelines set for indoor athletic events. Multiple emails containing photographs of individuals out of compliance were sent to the AAA and we must remember that masks are to be worn at all times during these indoor events. Please remember, our athletes have worked hard to have a season. In order to continue to have friends and family in the stands for support, the mask mandate must be followed for anyone 10 years of age and older. Thank you so much for your understanding and support.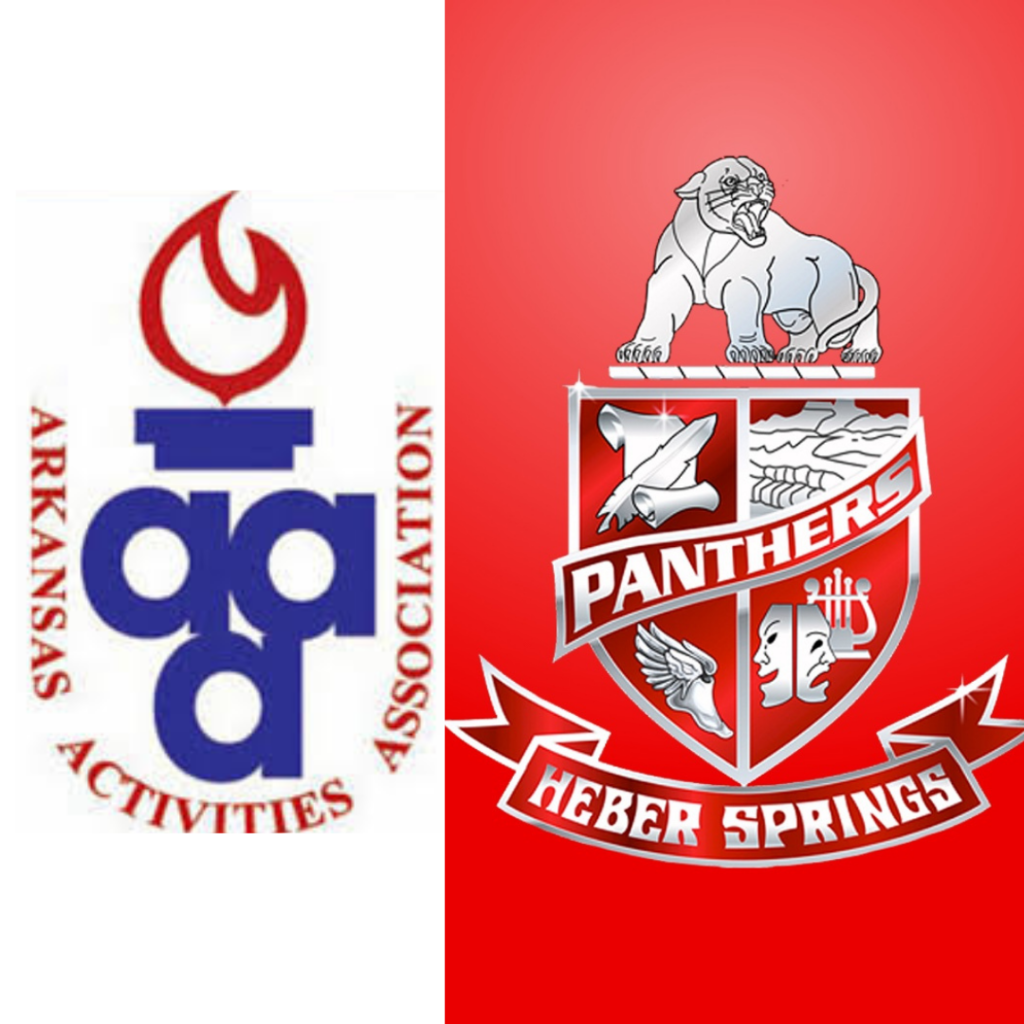 The Panther weight room will be open December 21 -23 and 28 - 30 for any 7th - 12th grade Panther Athlete wanting to get a workout during the Christmas break.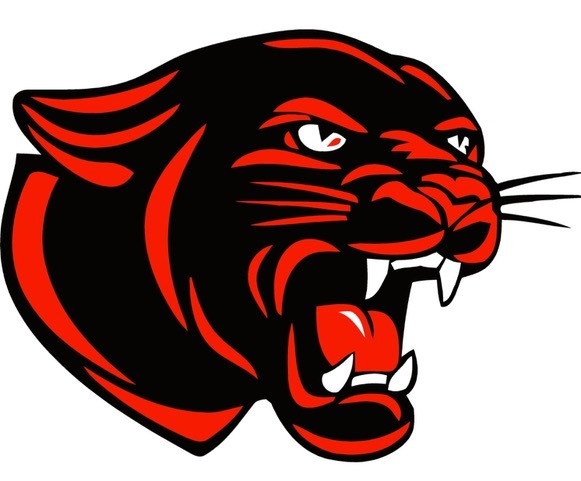 BASKETBALL TONIGHT IN THE PANTHER DEN AT 5pm.

Guy-Perkins will be streaming tonight's games on their YouTube channel. The link can be found on this website:
https://www.gptbirds.org/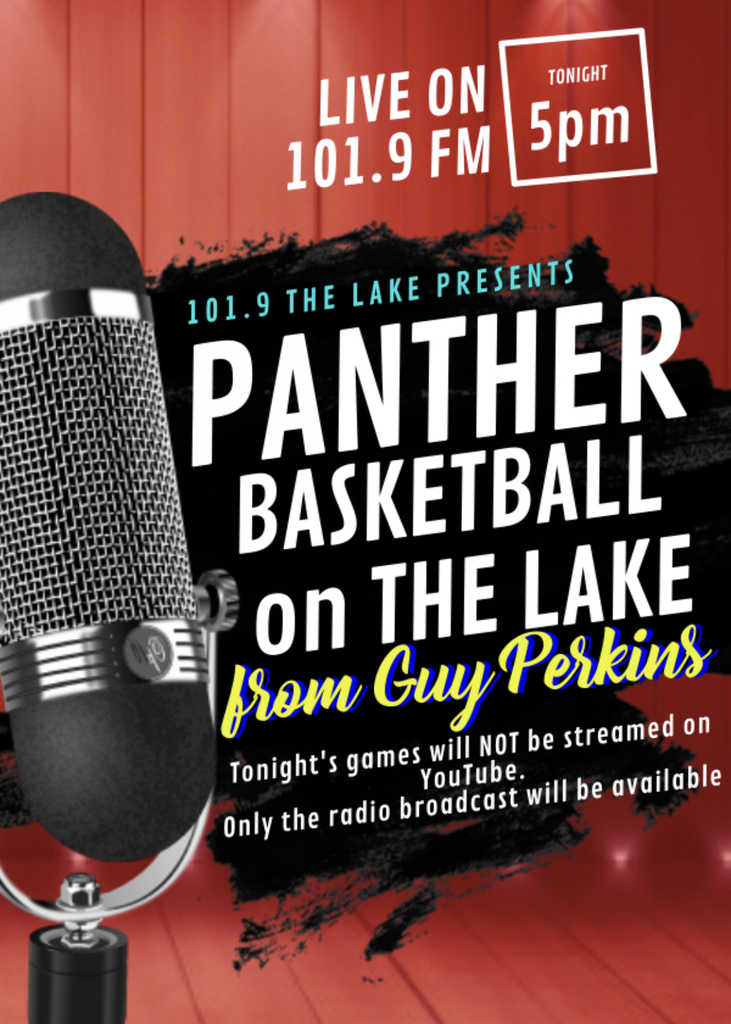 Come out to the Panther Den TONIGHT at 6pm to see the Sr. Girls and Sr. Boys take on the Greenbrier Panthers. ALL fans are expected to wear their masks during the games (unless eating or drinking) and social distance from other families accordingly.