TUESDAY, DECEMBER 6TH Join us in the Panther Den at 2:45 for our Basketball Pep Rally! The Lady Panthers and Panthers will host the Lonoke Jackrabbits in the Den that evening beginning at 5pm.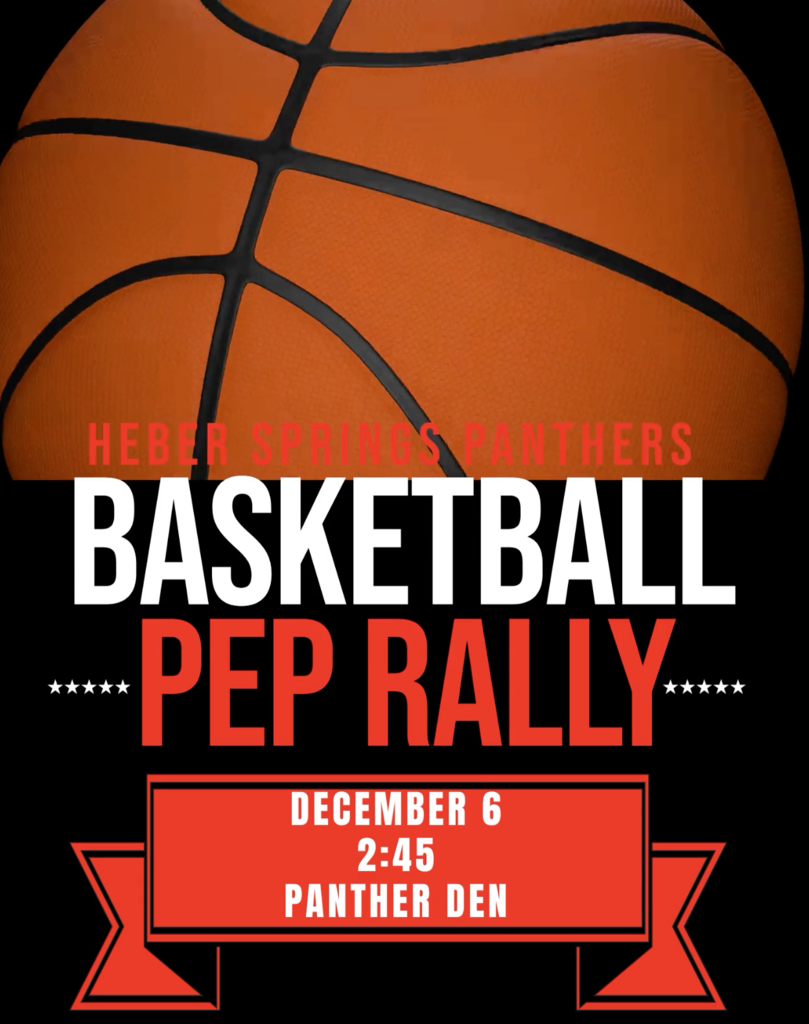 CONGRATULATIONS to the Heber Springs Panther Bowling team on their HUGE win over Maumelle yesterday! The boys took the revenge and the W with some great scores: Mason Main - 138 Leland Fleming - 161 JP Bonkoski - 172 Hunter Warren - 147 Blayne Holdorf - 141 The girls team took advantage of the time to get practice for the next match and was able to record some amazing scores as well! Mia Screeton - 122 PR Brooke Bonkoski - 163 High Game All 6 girls on the team were WELL over their average score! Congratulations to you all and we can't wait to see even more accomplishments from this team!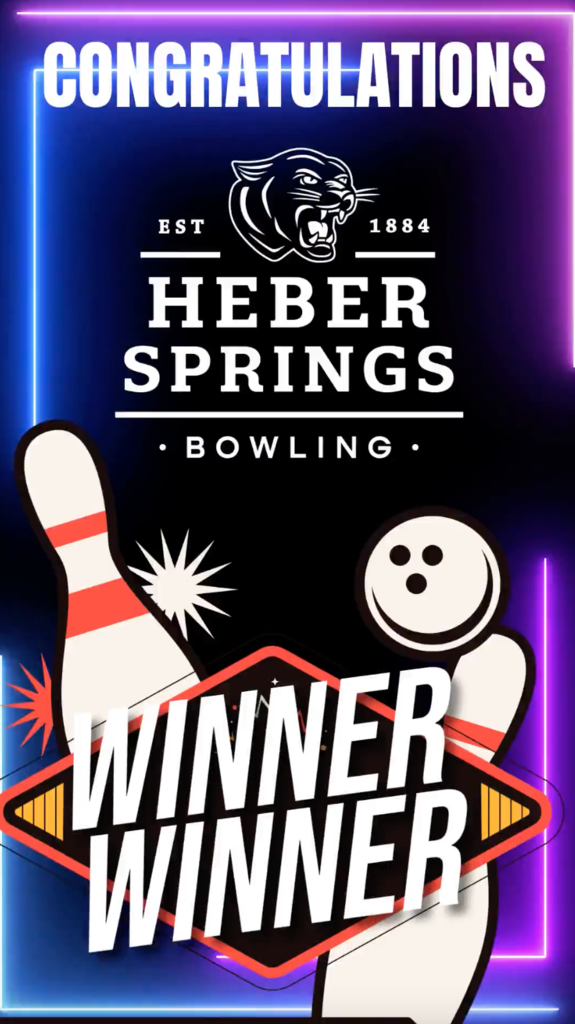 2022 Pink Out shirts are on sale NOW! Click on the link below and order yours TODAY. Orders are due October 7th.
https://5il.co/1iax4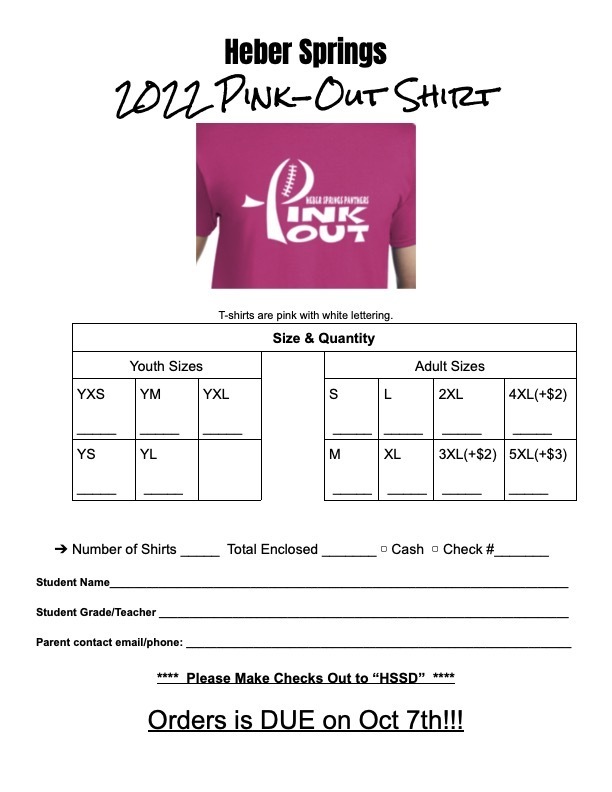 Sponsorships for the Lady Panthers Basketball team are being accepted now! Click on the link below to fill out your form today!
https://5il.co/1iav7

The Heber Springs Lady Panther Softball team will be selling Panther Gear thru Fan Cloth until September 16th. Click on the link below to order your new items today and help support the Softball team.
https://fancloth.shop/QWRMC

Parents, don't forget that there will be an Immunization Clinic TOMORROW at the Cleburne County Health Department. If your child received a letter this summer stating that they are due for their immunizations…this is the time to do it! No appointments are necessary! Remember that October 1st is the deadline to have your child up to date on their immunizations or have your waiver letter turned in.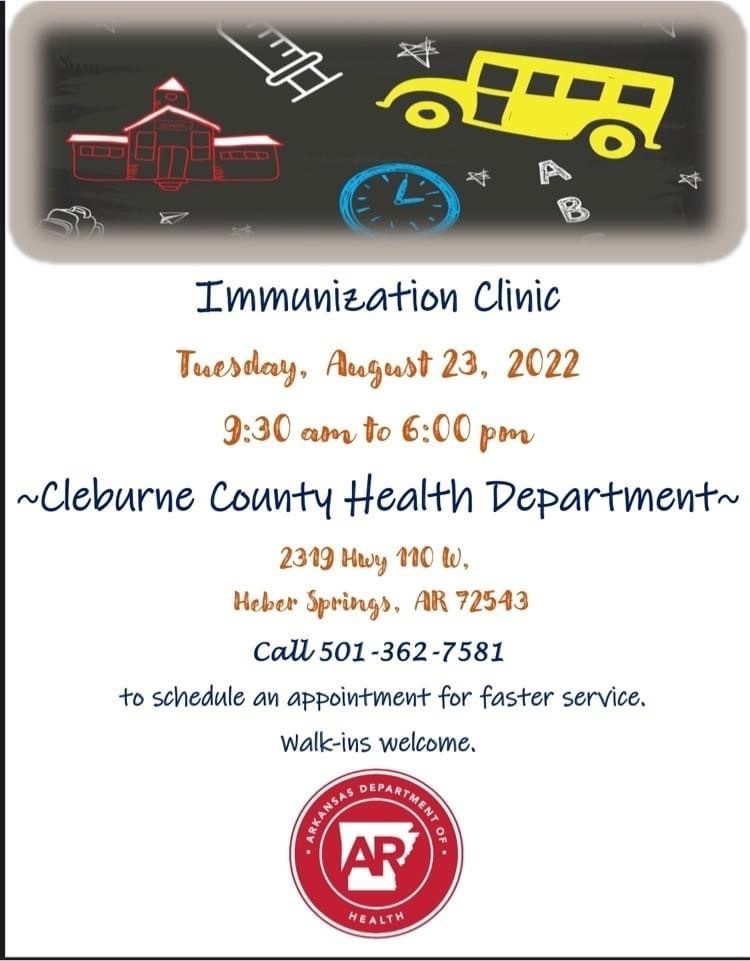 There will be a Golf Meeting on Tuesday, August 23rd, at 6pm in the High School Cafeteria for all 9th-12th grade golfers and their parents.

We had an amazing response to our first day of school picture today! If we missed your photo please know it was not intentional! We hope everyone had a great first day and can't wait for day two! #youbelongatheber
https://youtu.be/FcL0fqL3krE

Cleburne County Health Department will have an Immunization Clinic on Tuesday, August 23rd, from 9:30am-6:00pm. Please call 501-362-7581 to set up your time TODAY!

Cleburne County Health Department will have an Immunization Clinic on Tuesday, August 23rd, from 9:30am-6:00pm. Please call 501-362-7581 to set up your time TODAY!

Don't forget that Battle of the Little Red t-shirt orders are due THIS Friday! Students can start bringing in their donations for Fight Like a Kid to their homeroom teacher beginning 8/18. Each homeroom is challenged to raise $50 to help us reach a school wide goal of $5000.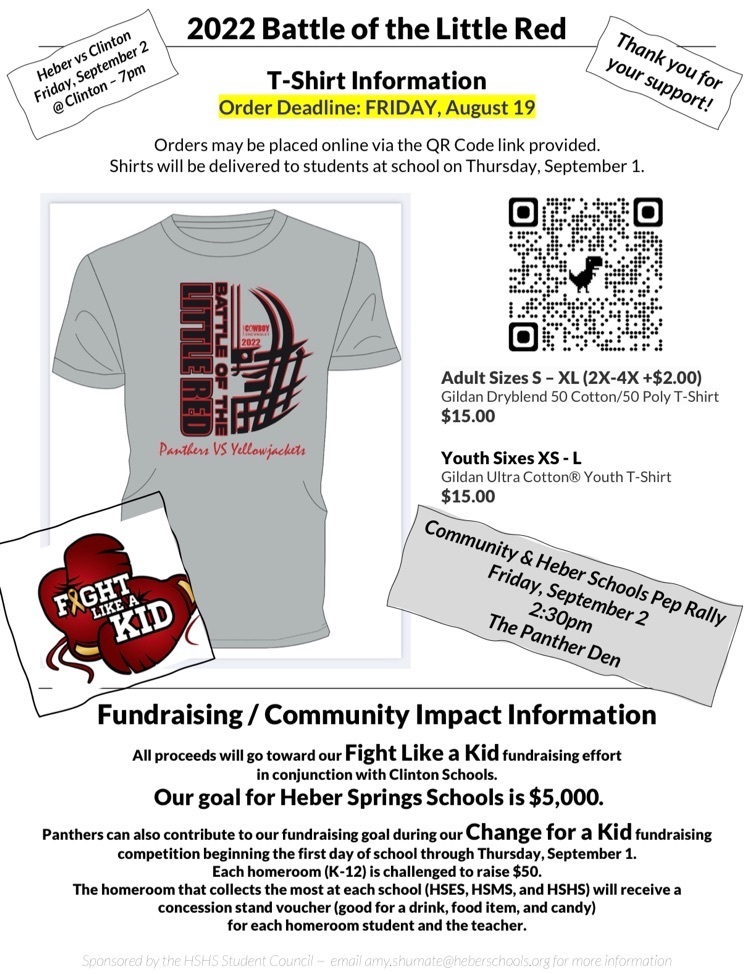 Baseball Meeting for any potential players in 9th-12th Grades (and their parents) Sunday, August 21st at 3pm in the Panther Den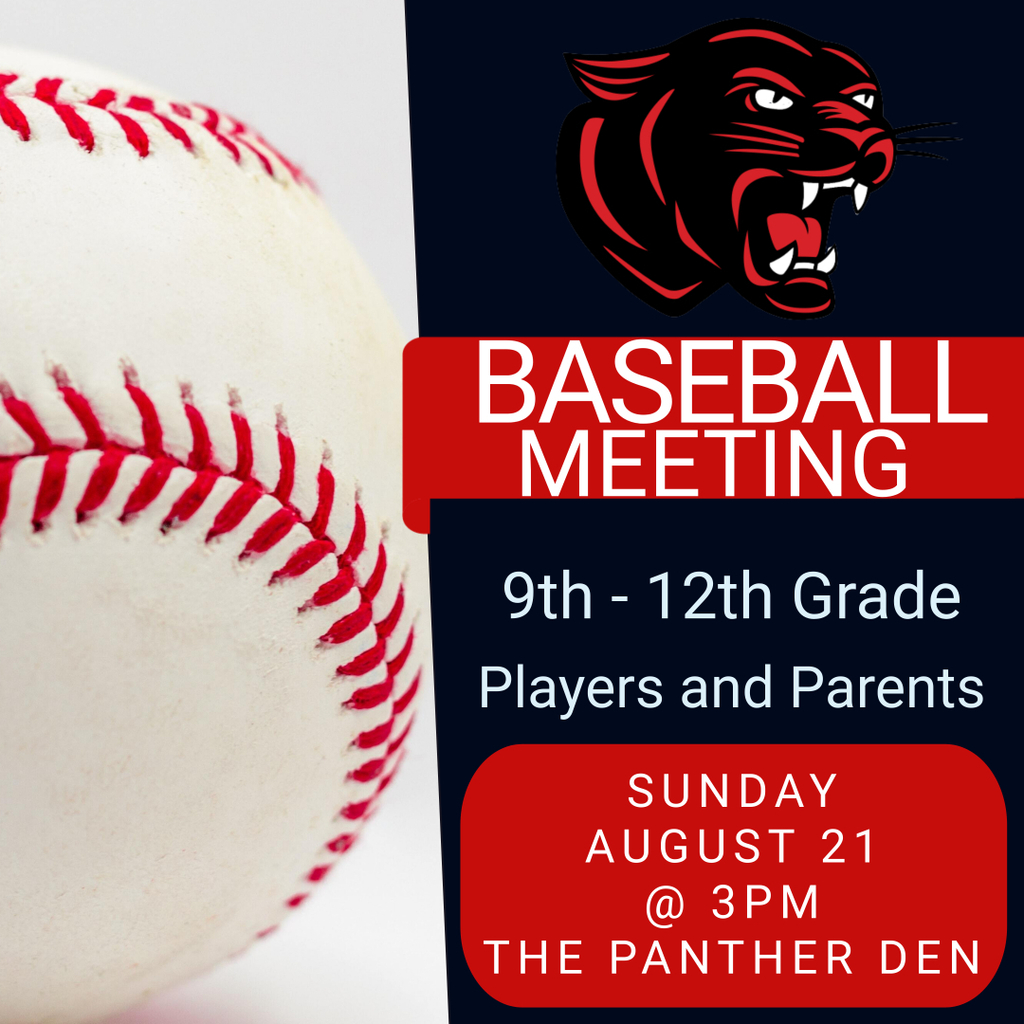 ATTENTION ALL SENIOR ATHLETES! Senior Banner Portraits will be taken on Wednesday, August 3rd @7:30am in the Panther Den. Each Senior Athlete will be gifted 1 Senior Banner. If you are multi-sport athlete you will need to bring all items needed for your picture. For example: If you play tennis, basketball, and run track...your Senior Banner can feature all three sports in one photo. Please have all items and BE READY in the Panther Den by 7:30 on August 3rd. If you have any questions, please contact your coach ASAP.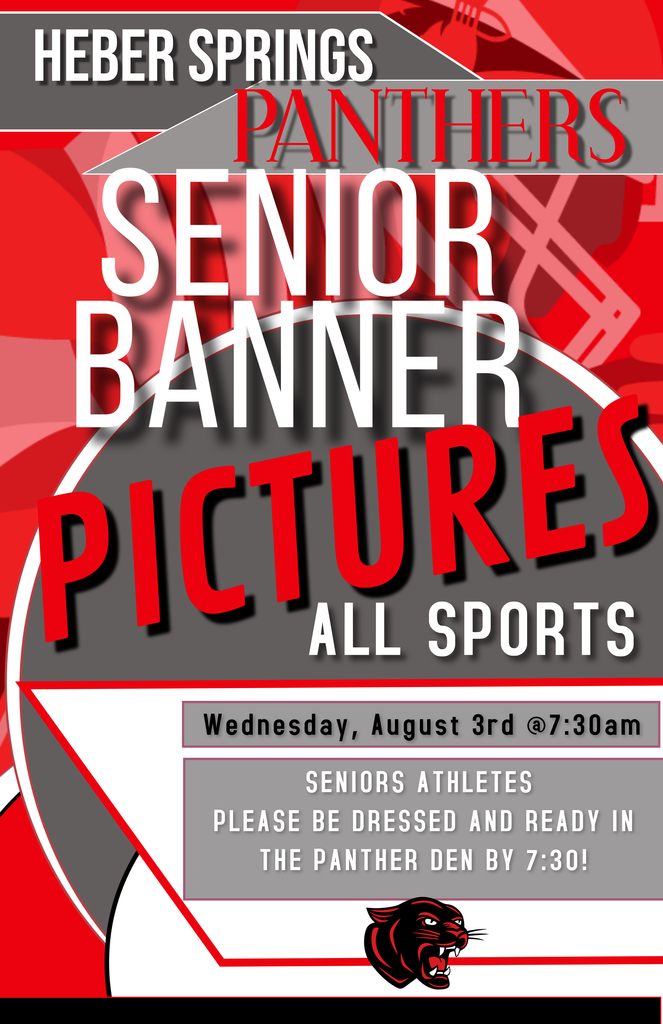 Team/Individual Sports Order Form

~SCHEDULE CHANGE~ 7th Grade and Jr. High Football will not practice on Monday, June 13th, due to Professional Development for the Coaching Staff.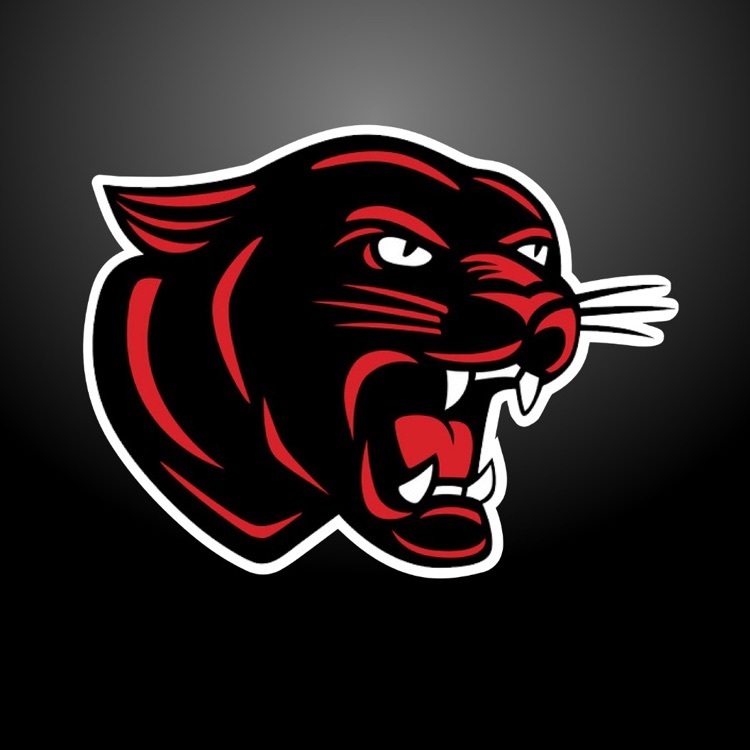 Free Physicals for current 6th-11th grade athletes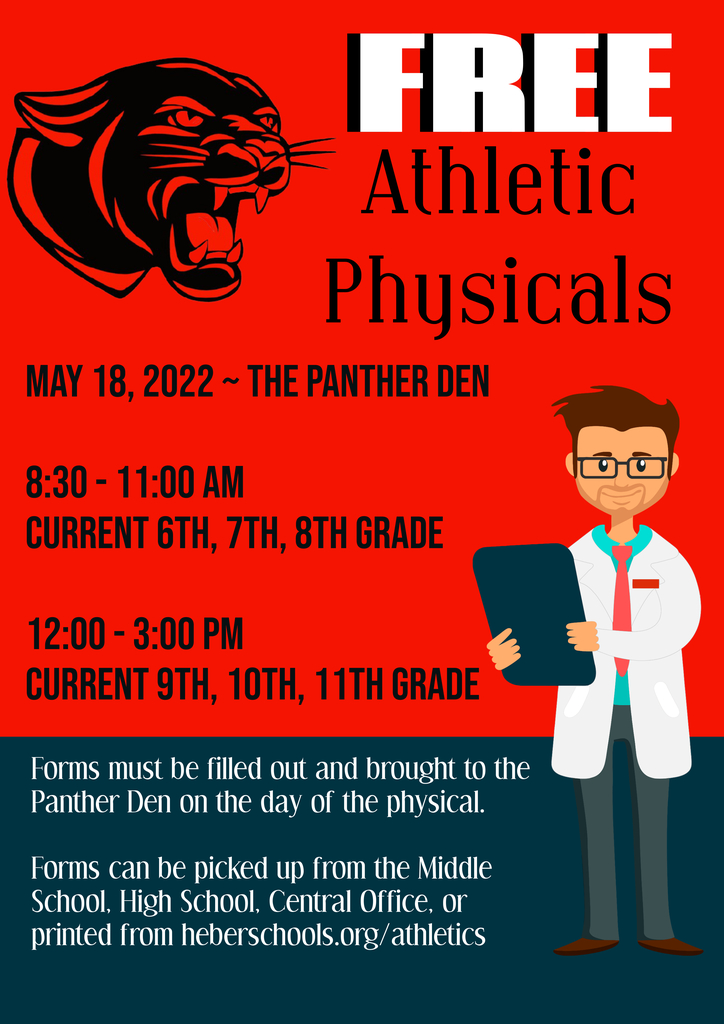 Basketball Boys entering 7th-12th Grade next year MARK YOUR CALENDARS! There will be a Parent Meeting and a Meet&Greet with Coach DeSoto on Tuesday, May 10th, at 6pm in the Panther Den.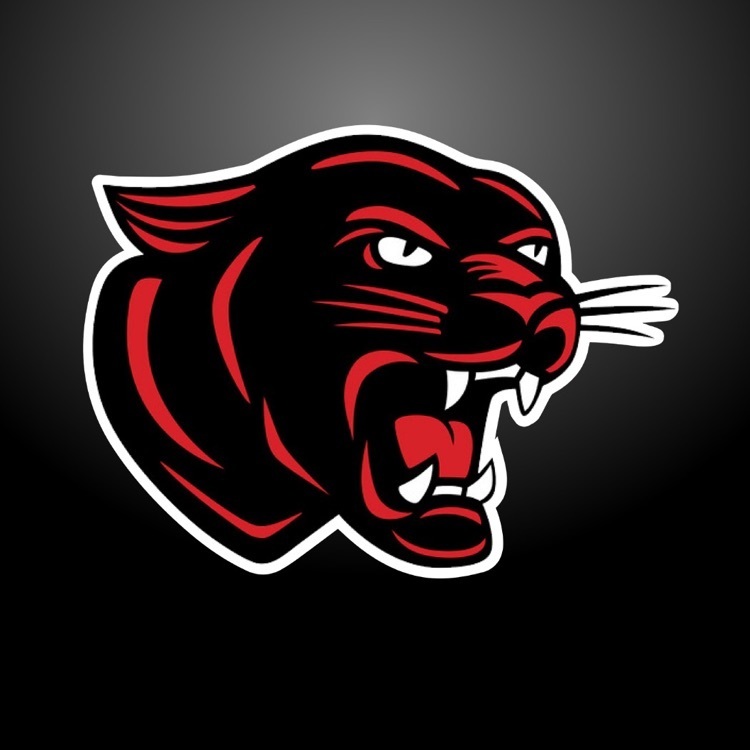 Heber Springs Schools will be dismissing students at 11:00 TODAY due to the impending weather.

The Heber Springs Basketball program will be hosting League Play for \ ANY 3rd-6th grade boy/girl interested in participating. Leagues will be 1v1 and 3v3. 1v1 League Dates: March 3, 7, and 10 4:00 - 5:00 The Panther Den 3v3 League Dates March 31, April 4, and 7 4:00 - 5:00 The Panther Den Students will be set up in 1v1 leagues based on age and gender. Students will be evaluated by coaches before being placed on 3v3 team. Cost - $20 for 1 league, and $30 for both Sign up using the link below:
https://bit.ly/3sWQmSs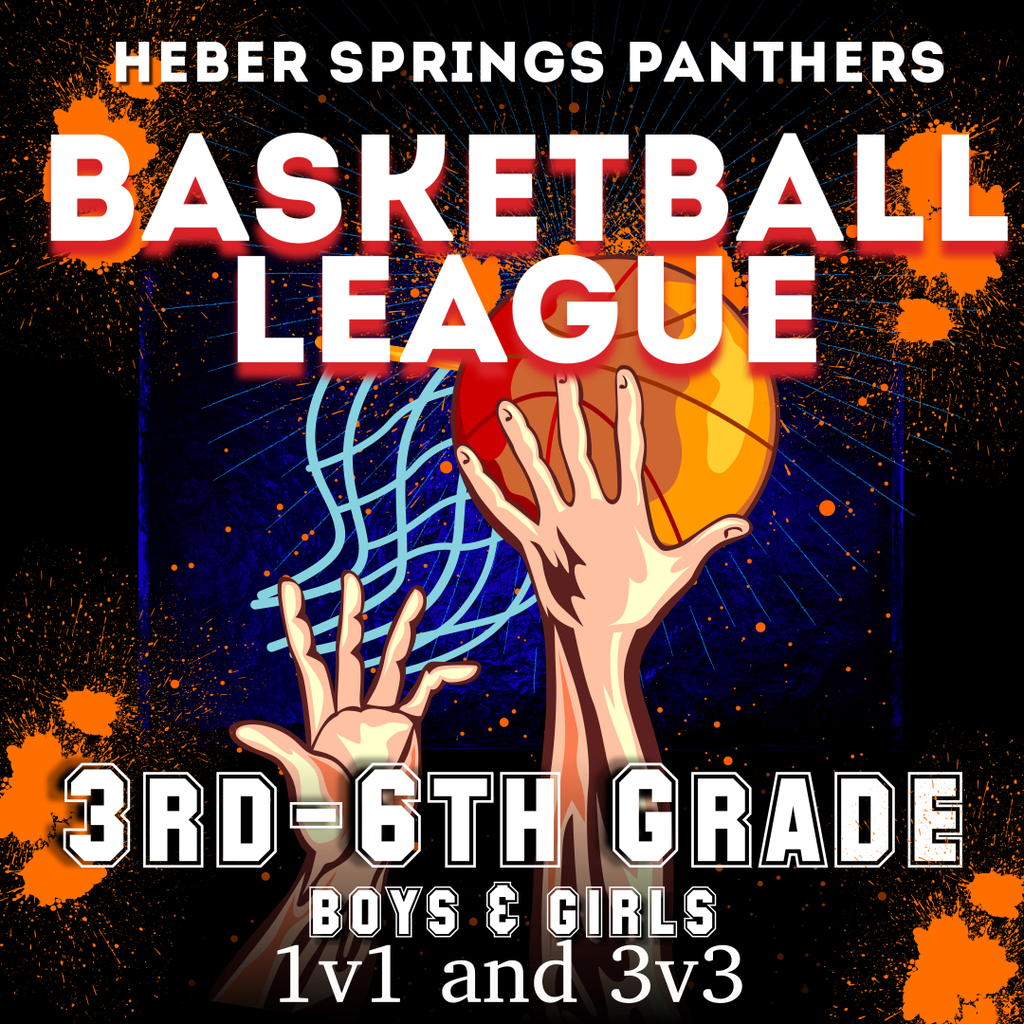 Winter Sports Senior Night will be January 21, 2022