Softball game scheduled for today and Friday have been canceled

Today's baseball game vs Atkins has been canceled.

Today's 7th grade track meet in Batesville has been canceled.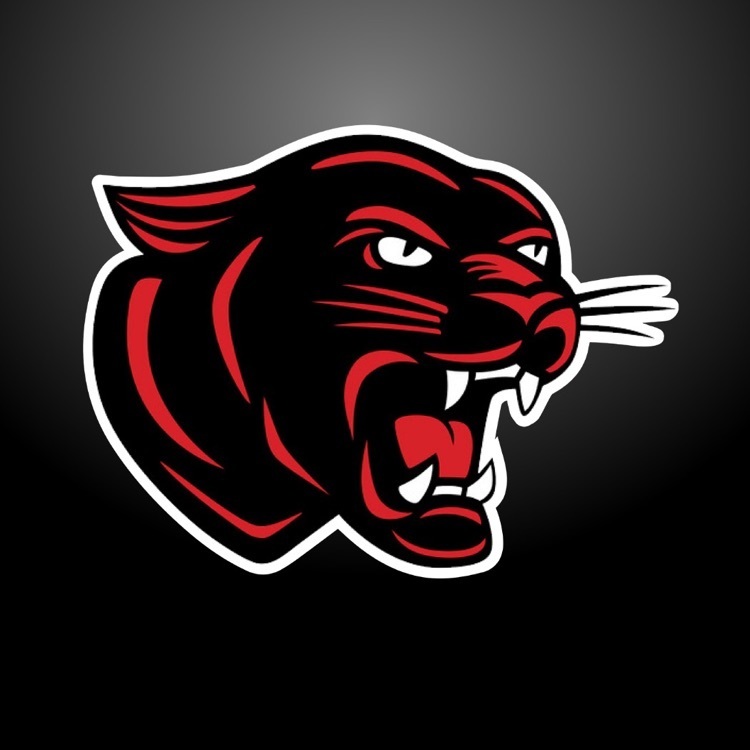 Arkansas Food Bank food boxes will be distributed on Thursday (tomorrow) from 4:00-5:30 at the Heber Springs Middle School (weather permitting)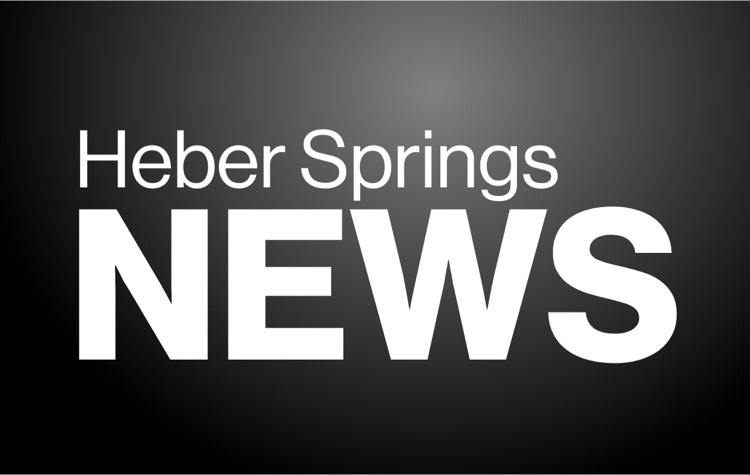 There is still time to sign up for the 2nd Annual Heber Springs Middle School Color Run (sponsored by the HSMS Parent Auxiliary and Cowboy Chevrolet) Just use your phone and scan the QR Code or sign up with this link
https://bit.ly/3Kg1LnO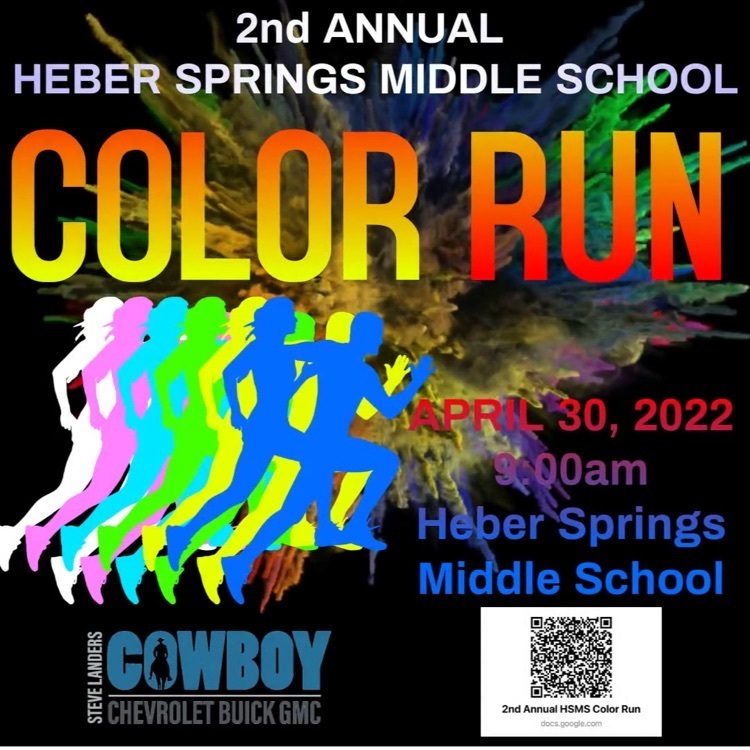 Unfortunately, today's baseball game in Pottsville has been canceled...however, the softball game in Pottsville will still be played.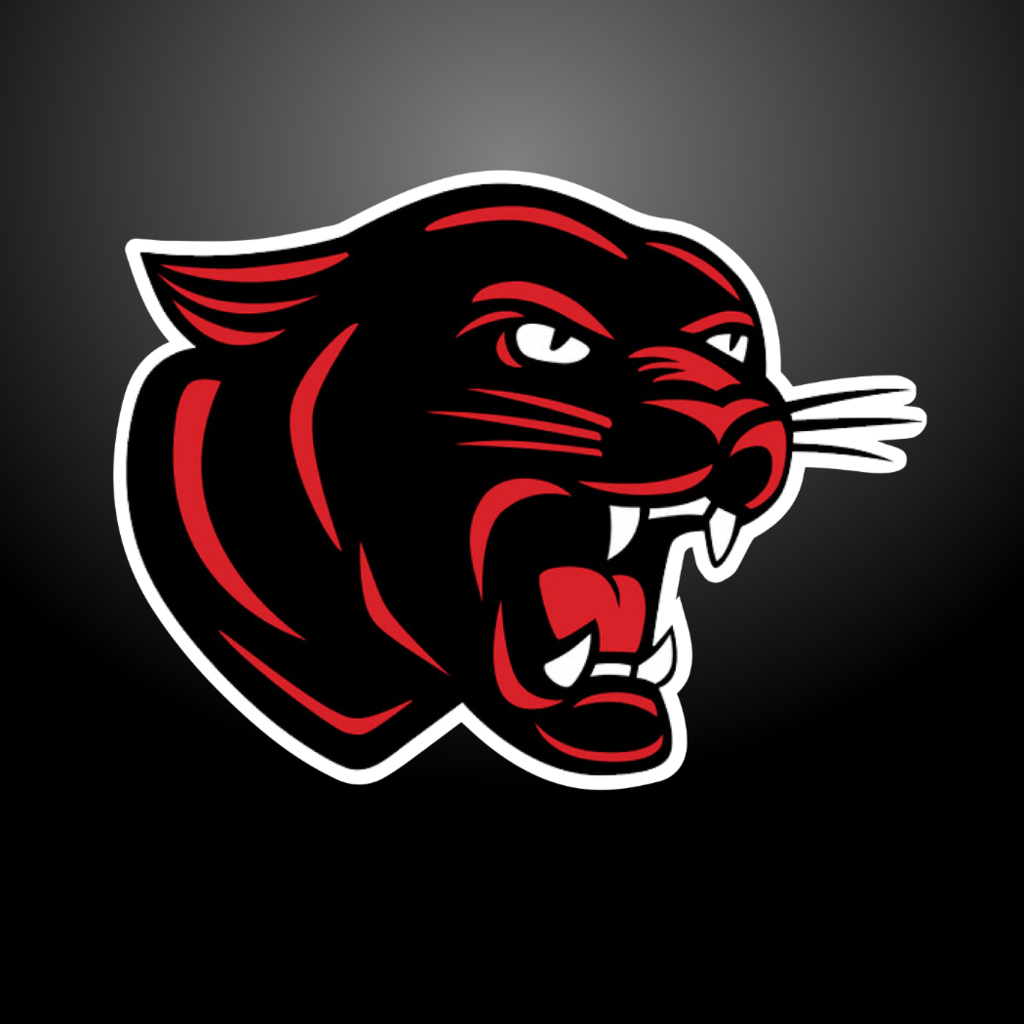 There is just a little over one week left to purchase a 2022 yearbook! Sales end April 15th, and extra books will not be ordered, so order your copy TODAY! Use this link to purchase:
https://jostensyearbooks.com/?REF=A00364600
Yearbooks must be ordered online, so please do not send money to the school.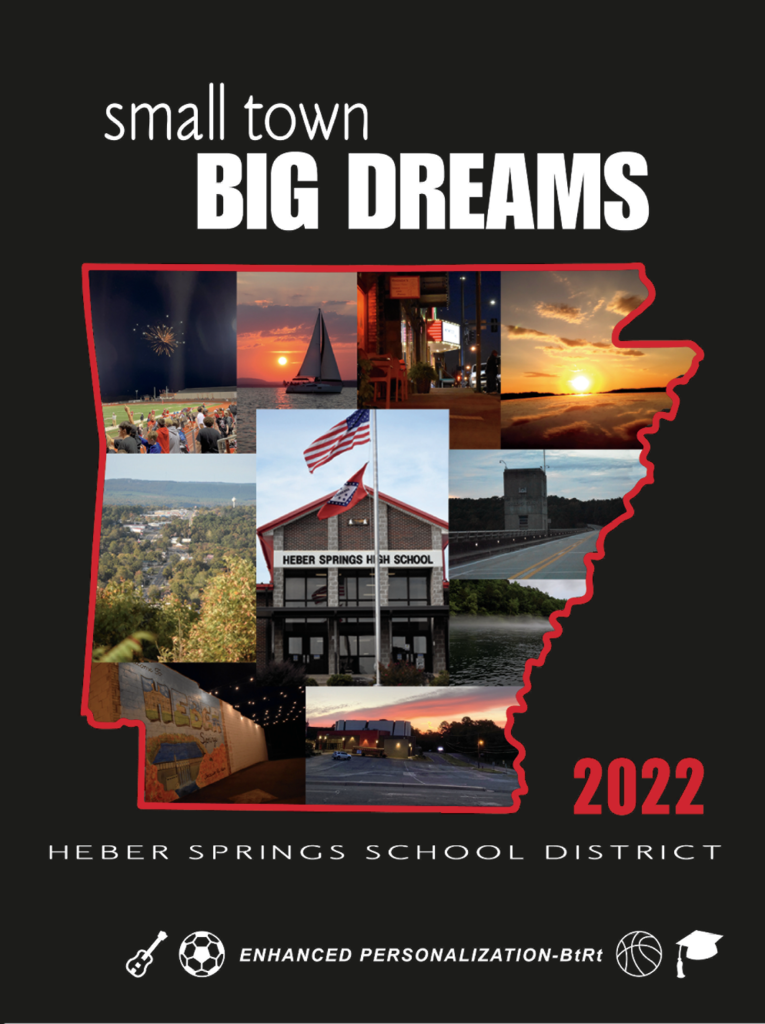 High School ACT Aspire Testing Information 9th and 10th Grade students will test on April 19th and 20th. Please bring your Chromebook FULLY CHARGED both days. 11th Graders WILL be in school on these days and will attend the Junior Seminar to make plans for their Senior Year 12th Graders will be FLEX on these days (can do their work remotely).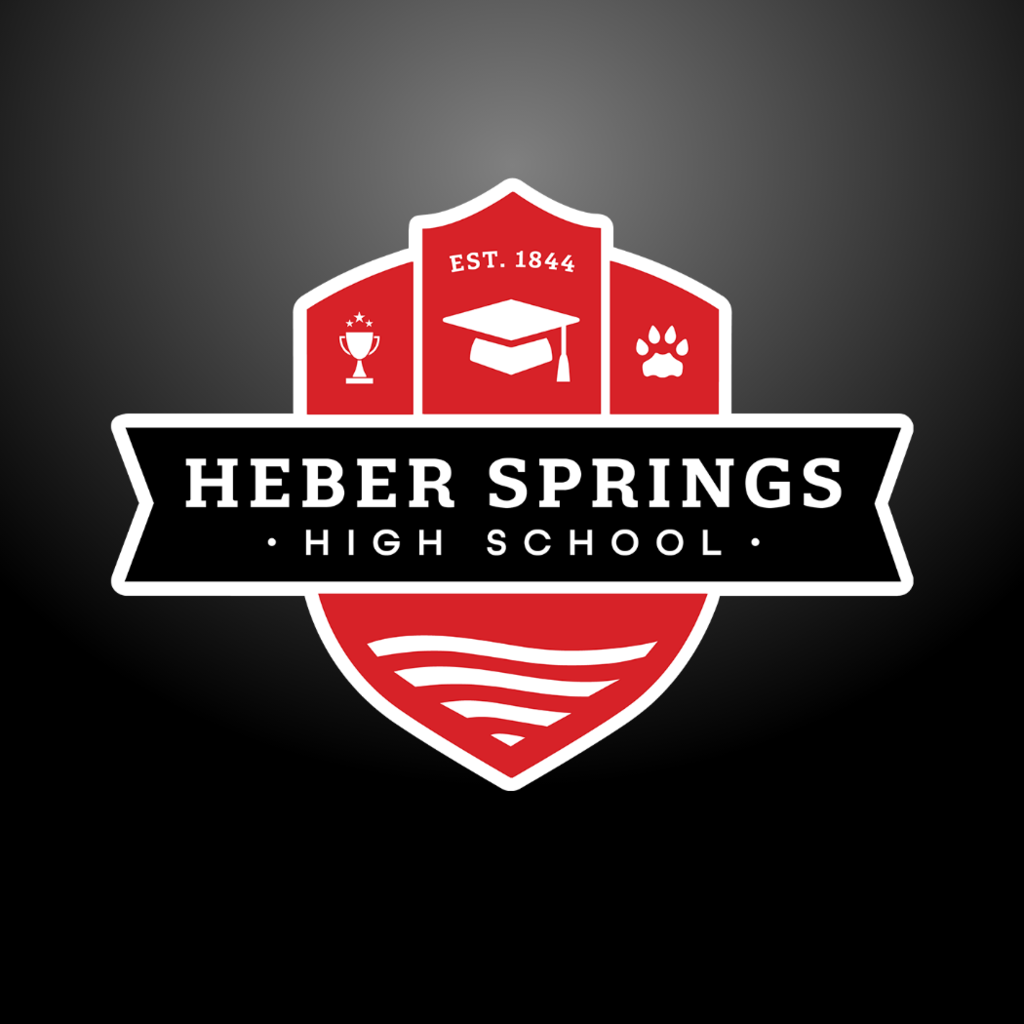 The Heber Springs High School Theatre Department is excited to present the LIVE performance of MAYHEM IN MAYVILLE Join us in the Performing Arts Center for "A Who Done It In Two Acts" LIVE show! Performances will be held Friday, April 8th @7pm Saturday, April 9th @7pm Sunday, April 10th @2:30pm Admission: $7 for Adults $5 for Children, Students, Faculty, & Staff Children 5 and Under - Free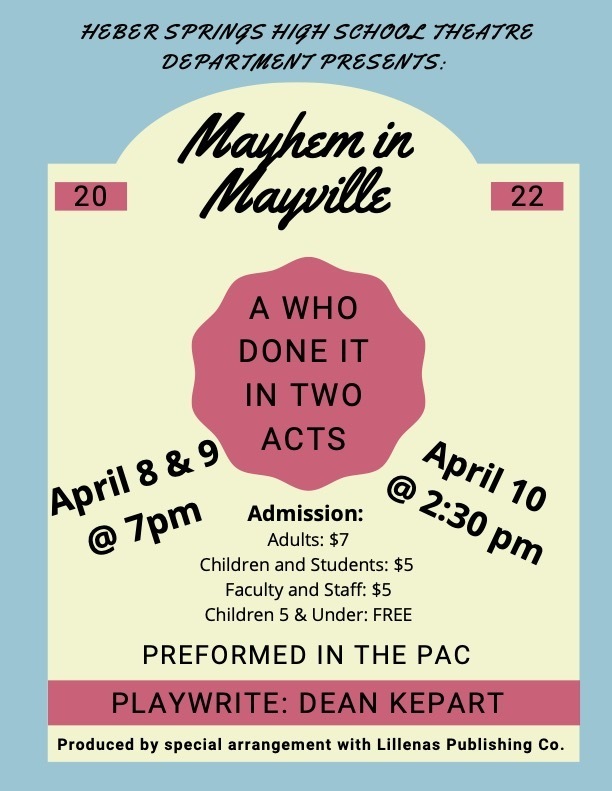 Today's Panther Baseball games have been canceled.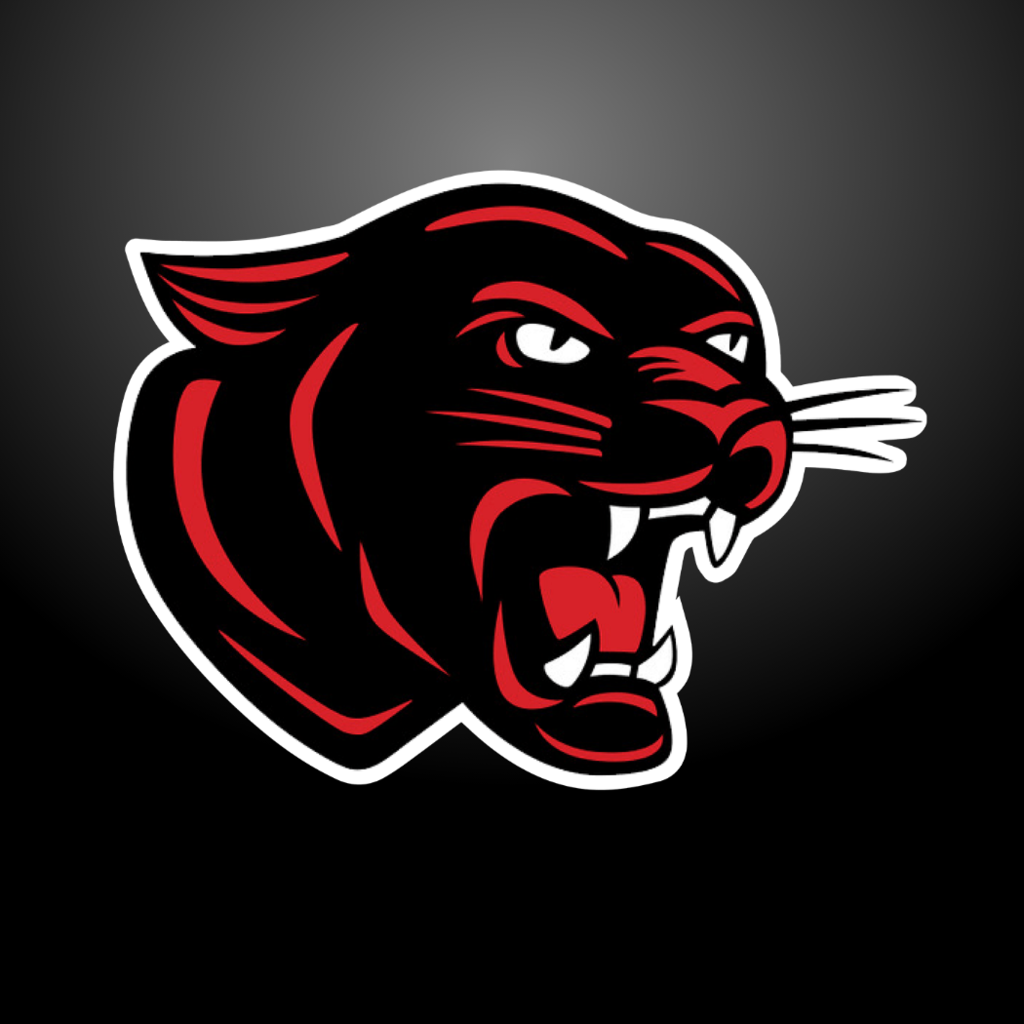 Today's Panther baseball game has been moved from Maumelle to Robinson High School with a 5pm start time.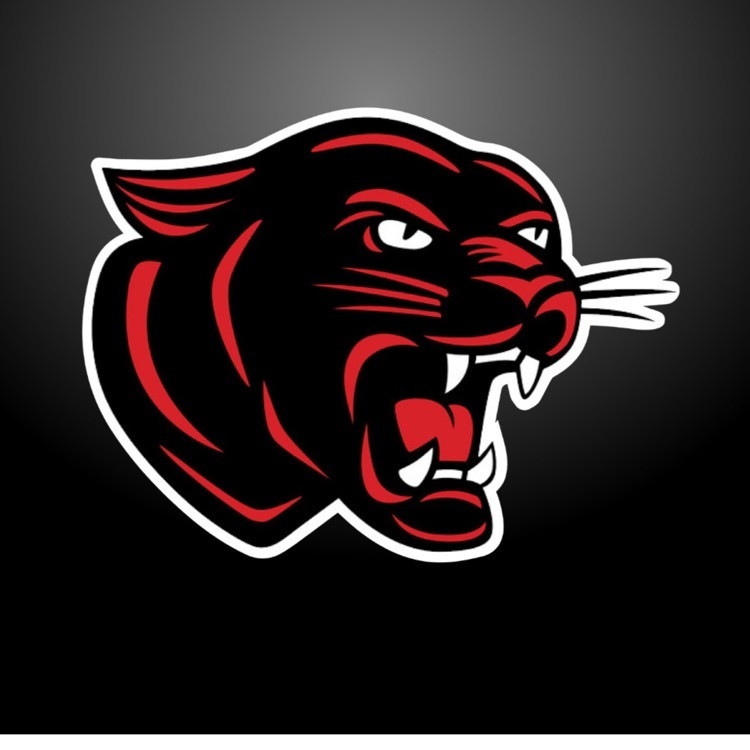 Today's Lady Panthers Softball game has been canceled!

The Heber Springs Schools HIPPY Program is ready to register your kiddo! If your child will be 2, 3, or 4 before August 1st then you can register TODAY by calling 501-362-7580.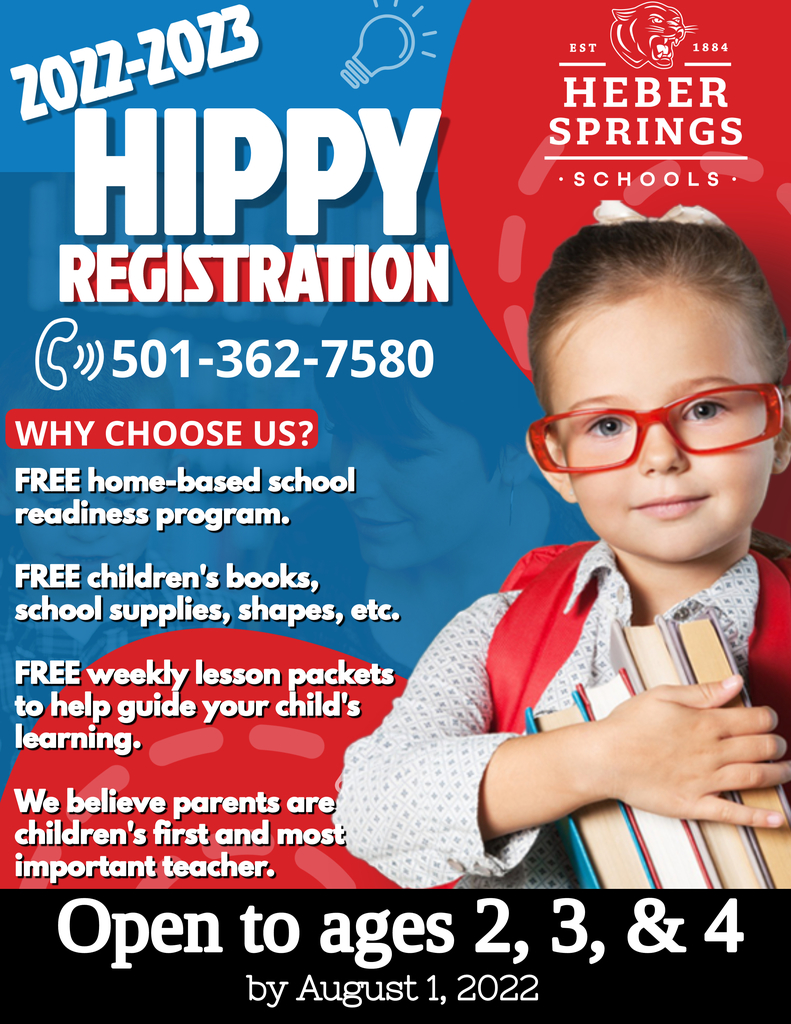 Come out the High School Cafeteria this Saturday night at 6:30pm for FCCLA's Bingo and BBQ Fundraiser! Contact Lori Cantrell for more information!
lori.cantrell@hssd.k12.ar.us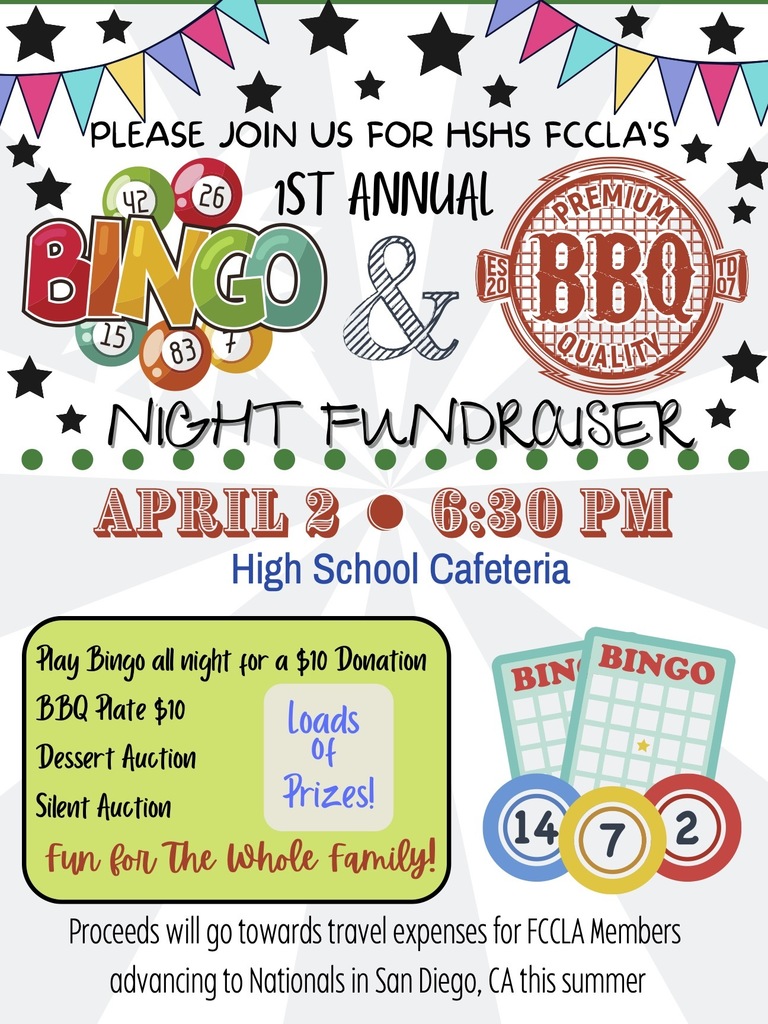 The HSHS Parent Auxiliary will meet in the High School Cafeteria on Wednesday, March 30th @3:30. All parents are invited to attend.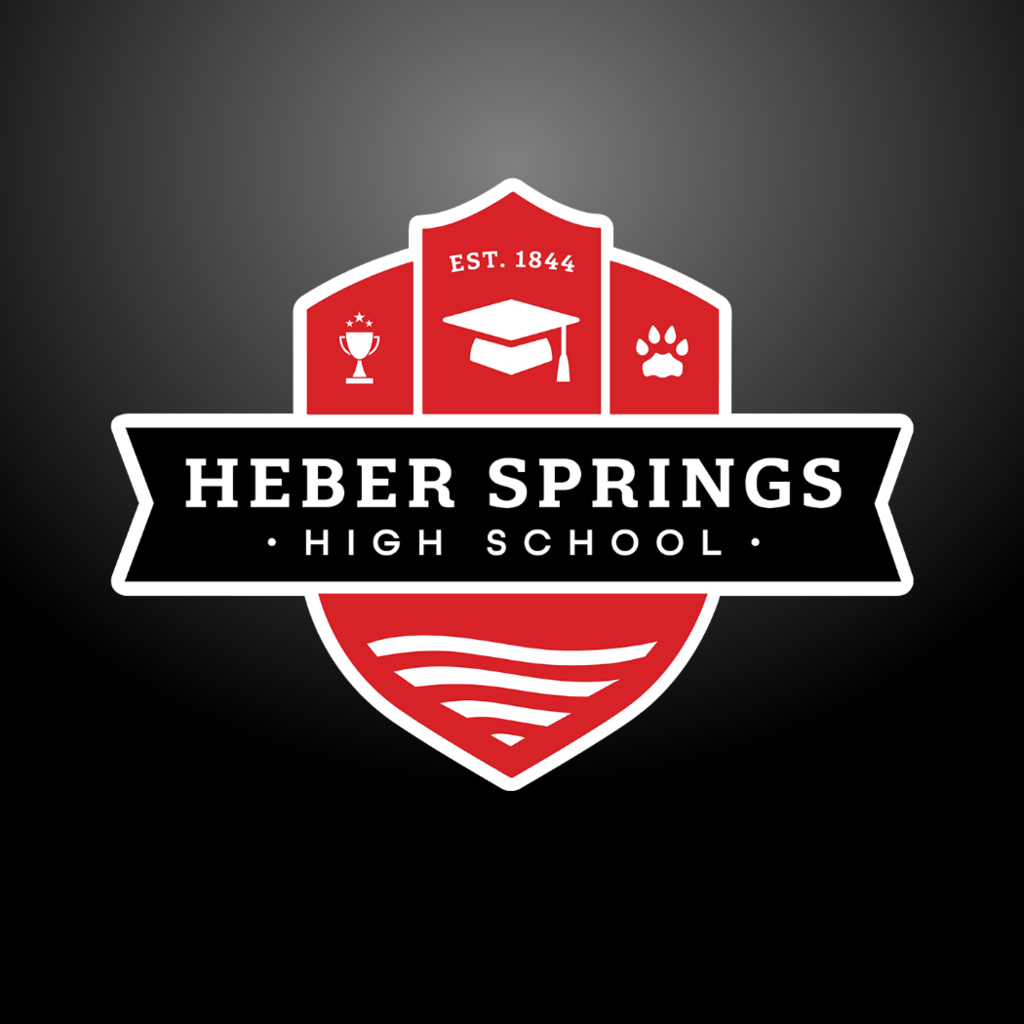 We have a busy week coming up...be sure to take a look and come out to support our Panthers!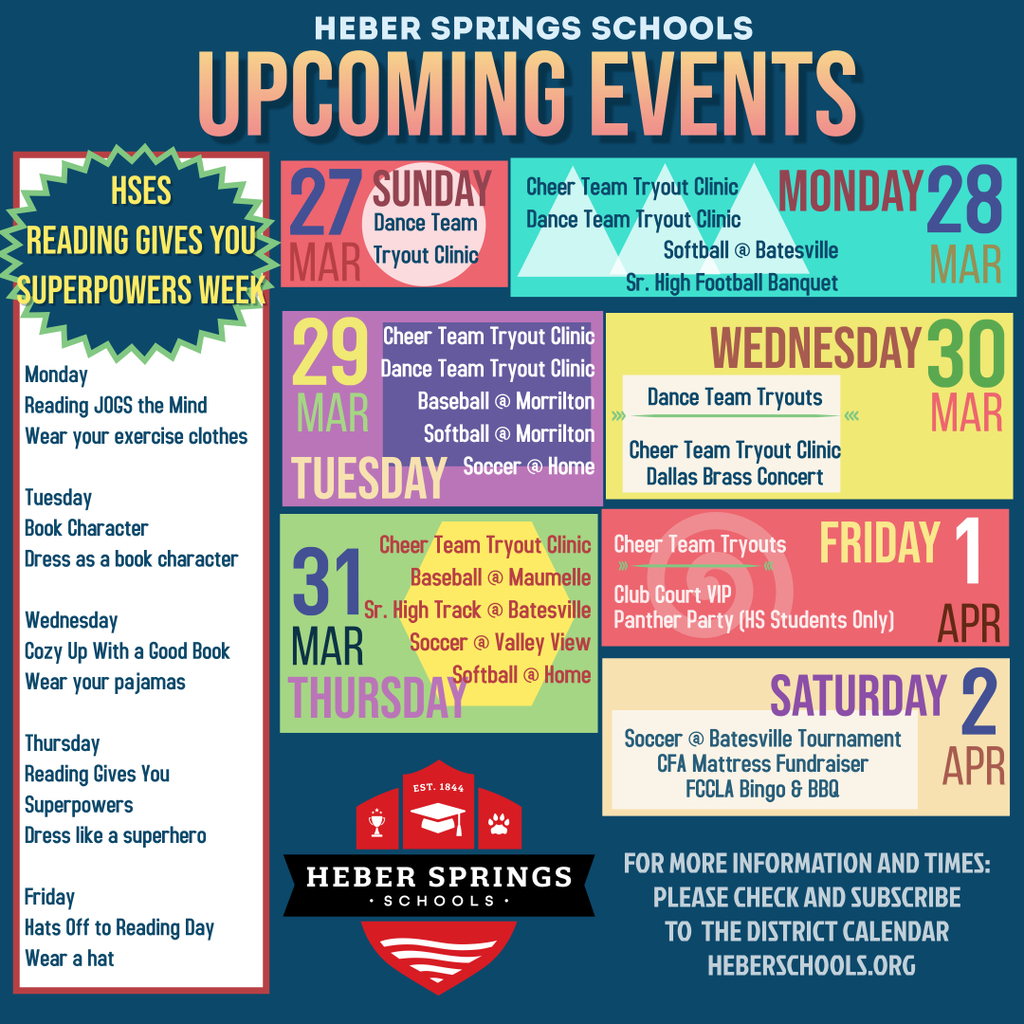 Heber Springs High School Student Council will present the Panther Party and the Club VIP Court Presentation on Friday, April 1st in the Old Gym for all Heber Springs High School Students. The Club VIP Court presentation will begin at 7:15pm.

Heber Springs Elementary is celebrating Reading Gives You Superpowers Week March 28 - April 1, 2022! Join us as we explore why reading and storytelling are critical skills and SO MUCH FUN! Monday -Reading JOGS the Mind Day (Wear your exercise clothes) Tuesday-Book Character Day (Dress as a book character) Wednesday-Cozy Up With a Good Book Day (Wear your pajamas) Thursday-Reading Gives You Superpowers Day (Dress like a superhero) Friday-Hats off to Reading Day (Wear a hat)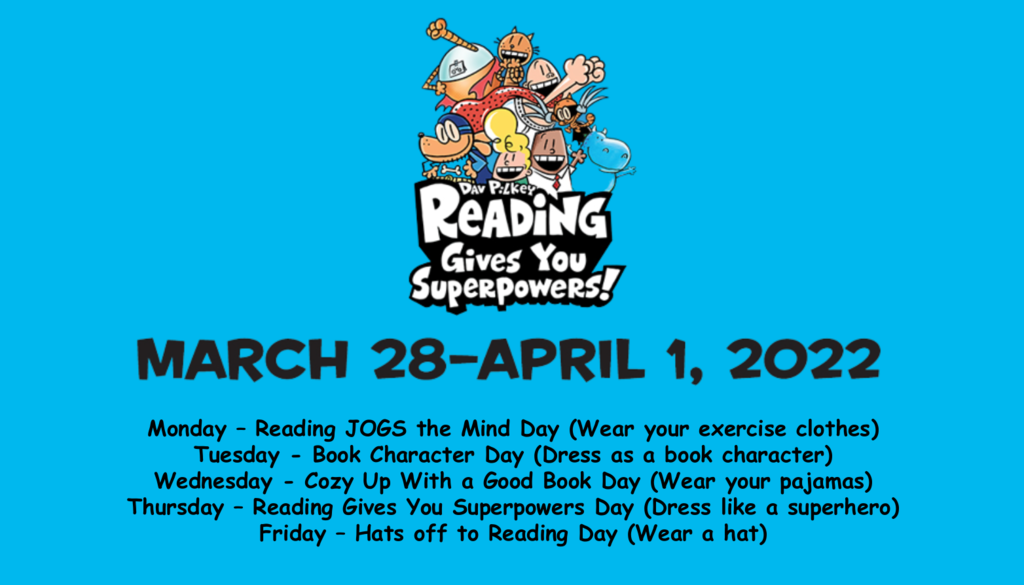 The famous Dallas Brass will be coming to Heber Springs...FINALLY! Since its founding in 1983 by Michael Levine, Dallas Brass has become one of America's foremost musical ensembles. The group has established a unique blend of traditional brass instruments with a full complement of drums and percussion, which creates a performing entity of extraordinary musical depth and breadth. The Dallas Brass repertoire includes classical masterpieces, Dixieland, swing, Broadway, Hollywood, and patriotic music for the entire family! Come out to the Heber Springs Schools Performing Arts Center on March 30th, at 7pm, to enjoy this performance! Our very own Heber Springs Band Students will also be performing with the Dallas Brass! To purchase your tickets click the link below!
https://bit.ly/3wbUG3j

Today's softball game at Vilonia will begin at 5pm.