!!!Attention 5th Graders!!! Are you excited about Middle School? Are you nervous? NO WORRIES! We are here to answer all of your questions! The Heber Springs Middle School is excited to announce that Monday, April 26th is our Welcome to Middle School night! 5th graders, and their parents, can join us on Monday at the Middle School for a quick Question & Answer session and tour of the Middle School. Last names A-L will be at 5:00 Last names M-Z will be at 6:00 SEE YOU THERE!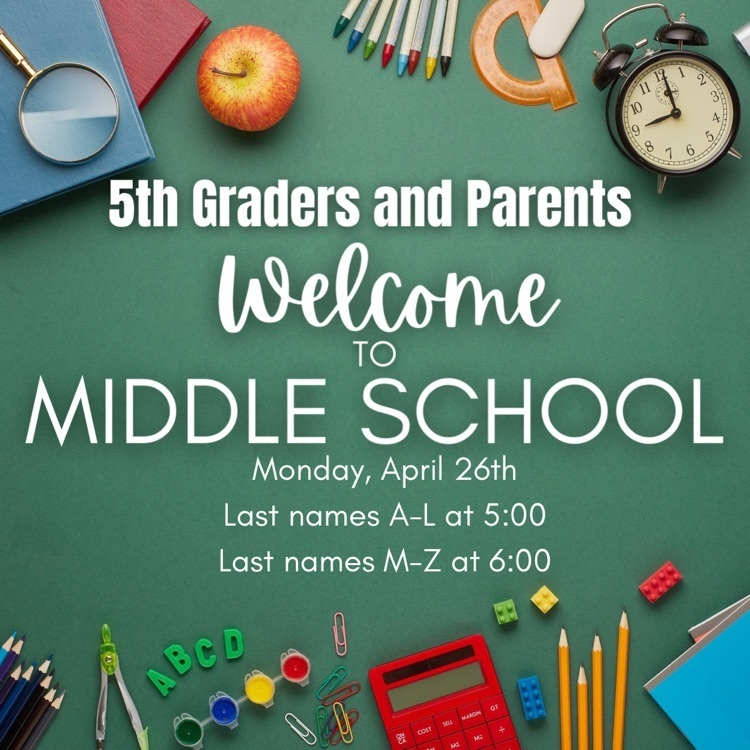 Report Cards were sent home with students today. If you did not receive a report card, please contact the school office on Thursday.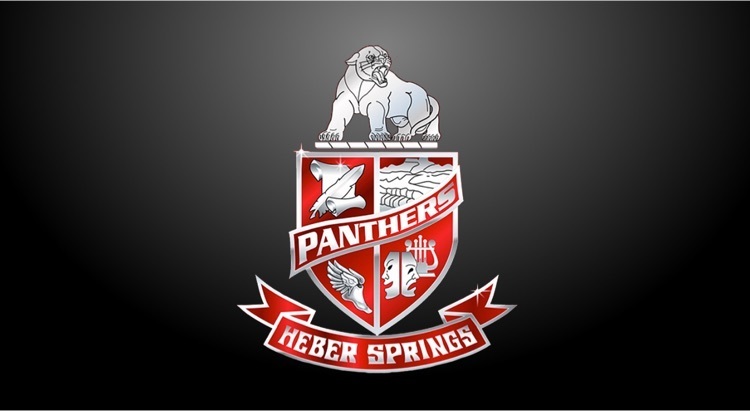 The Heber Springs Panthers Track & Field team is hosting the Jr. High Track Meet today at Heber Springs Schools. Please don't forget that N. 11th St. will be closed to thru traffic so that team school busses have a location to park.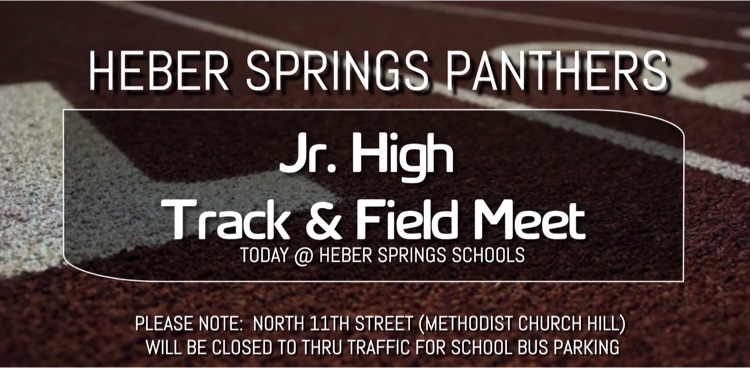 Don't forget Spring Break is NEXT WEEK!

Heber Springs Schools will be passing out food boxes from the Arkansas Food Bank this Thursday from 4:00-5:30 at Heber Springs Middle School. Please contact Bonnie Webber for more information:
Bonnie.webber@hssd.k12.ar.us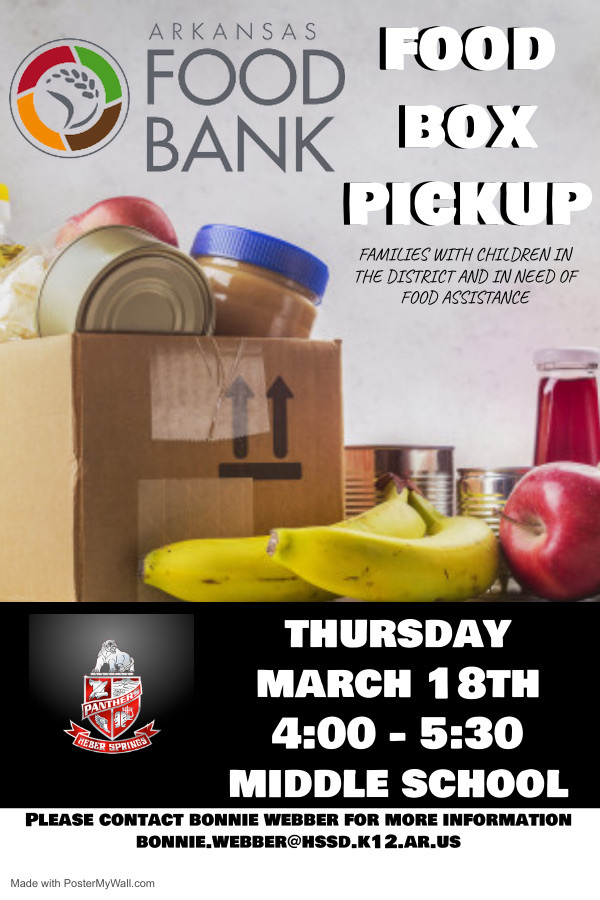 Heber Springs Panthers Track & Field will host the 7th grade meet today at Heber Springs Schools. The Jr. High meet will be held on Tuesday and the Sr. High meet will be held on Thursday. Please be aware that beginning around 1:30pm on these days North 11th Street (Methodist Church Hill) will be closed to thru traffic so that busses will be able to park without any issues. We appreciate your understanding with this issue.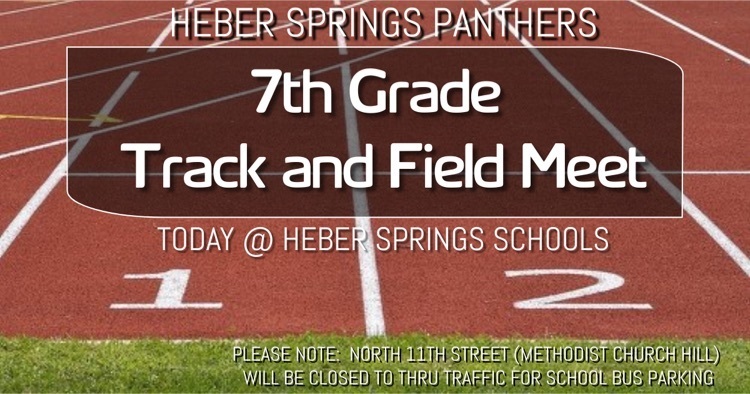 February Students of the Month at Heber Springs Middle School 6th Grade: Sasha Grove 7th Grade: Rylee Mays 8th Grade: Ryan Higginbotham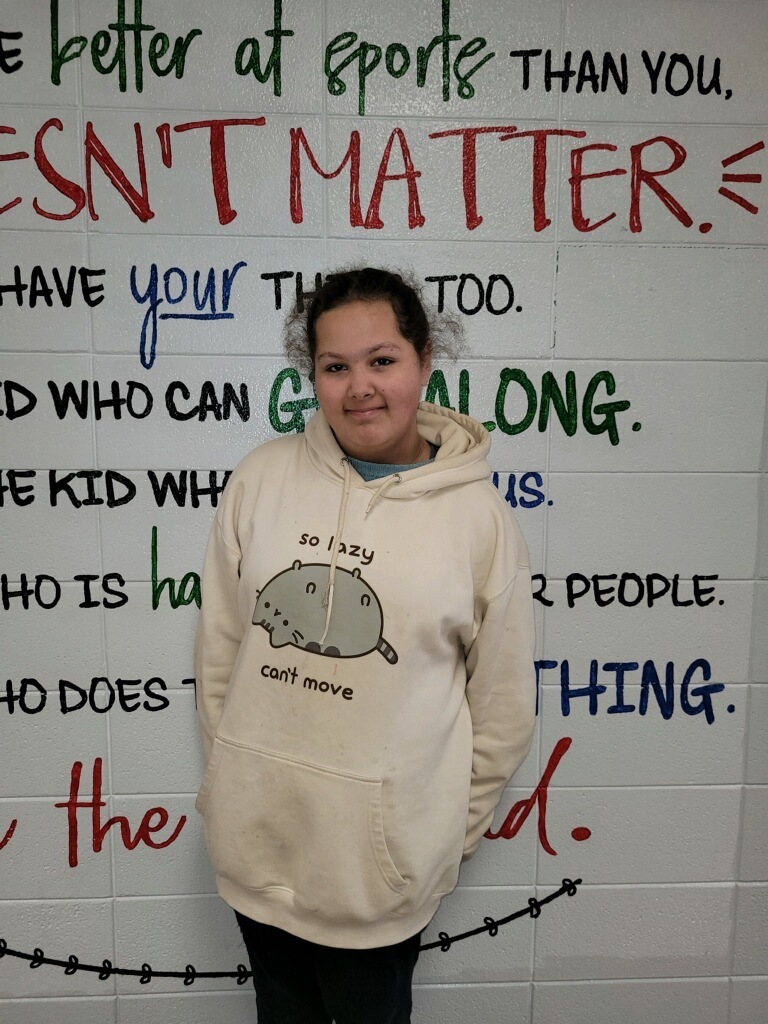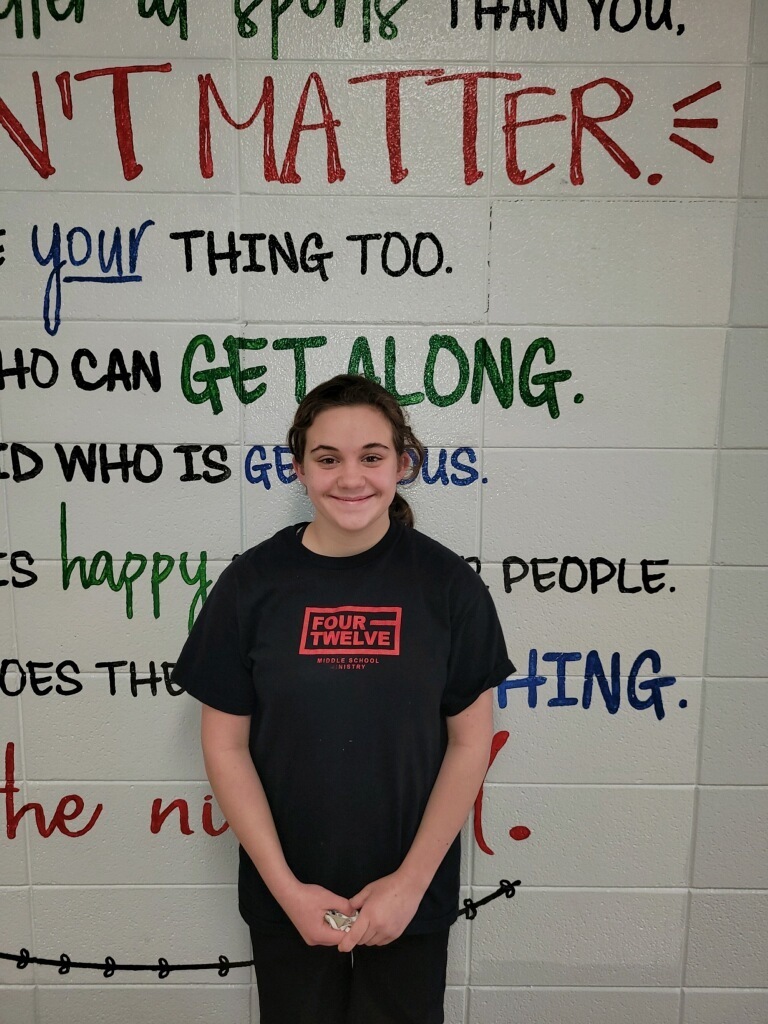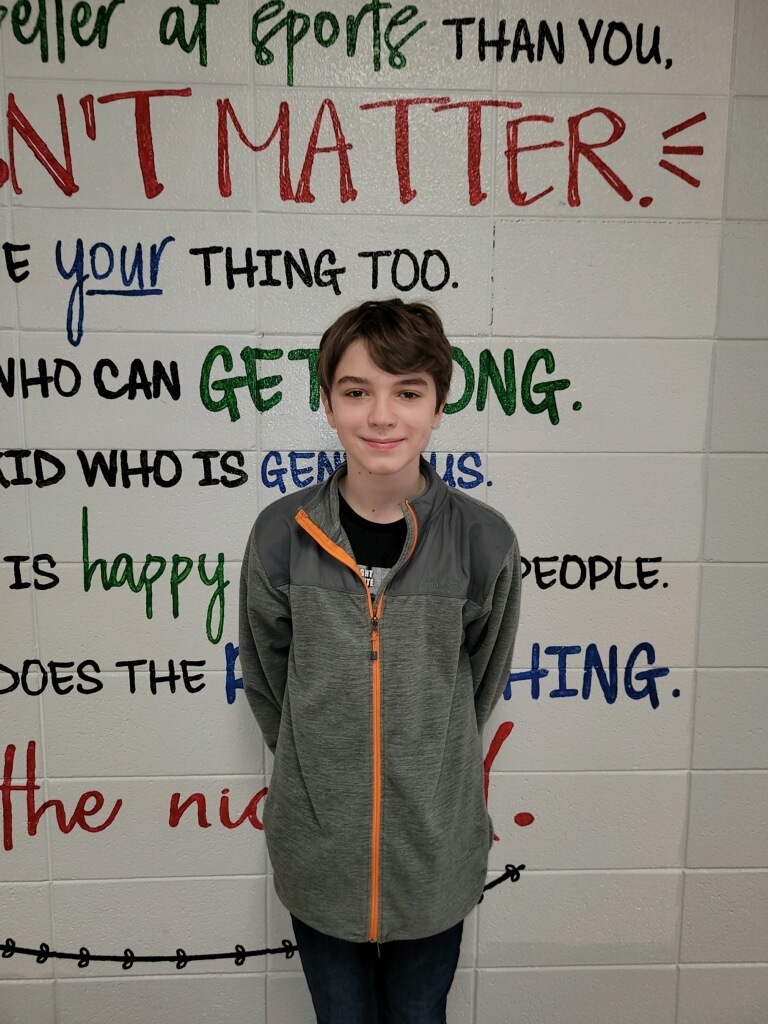 Panther Families- I know Monday mornings are always stressful, and it looks like I have created the Monday of all Monday mornings. I am sorry for the stress, frustration, and difficulties I caused each of you this morning. I know I threw a major wrench into your normal routine, and I apologize for that. After driving yesterday, I felt confident we could have onsite school today, but after driving this morning, I was clearly mistaken. As I was driving around this morning outside of town, the roads were in good shape, but when I got into town, there were many roads that were covered with black ice. So I made a quick decision to delay school to try and prevent anyone from having an accident. Hopefully, all driving hazards were adverted. I apologize for the short notice and the abrupt change this morning. Again, I am sorry. Dr. Andy Ashley Superintendent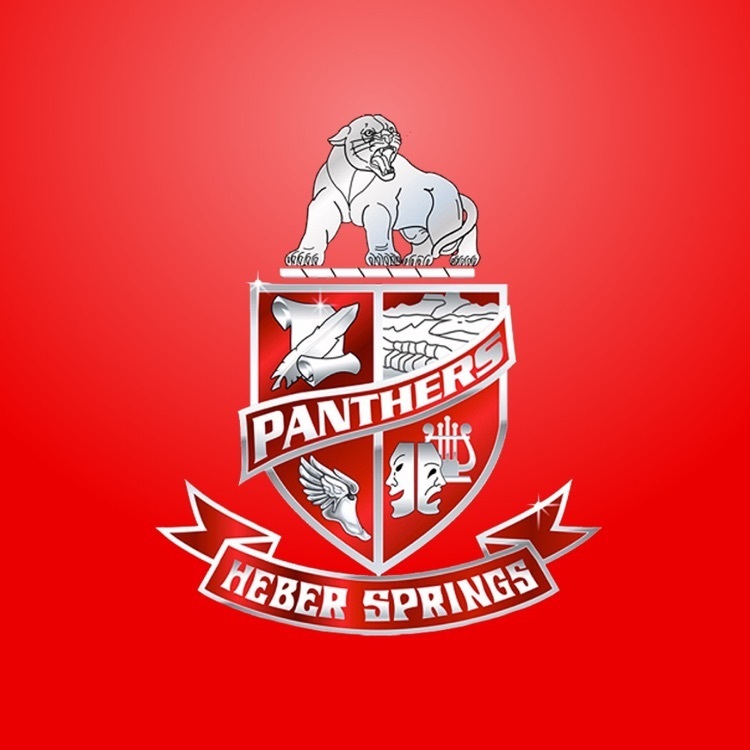 Today we have driven over 100 miles on our bus routes, and the roads were clear and safe for buses to travel.  Because of this, Heber Springs Schools will be in session tomorrow.  School buses will run at their regular time.  I know there still may be some driveways and side roads that could contain snow and ice.  Please use extreme caution while traveling to school.  To help alleviate any concerns, attendance will not be taken on Monday, February 22, 2021.  Students not present on campus will be expected to complete their work virtually or may make-up the work when they return.  Each family will need to make their own decision on what is best for them.  Bus routes will be reevaluated in the morning to determine if there have been any changes to their condition.  Notification will be sent if there are any changes.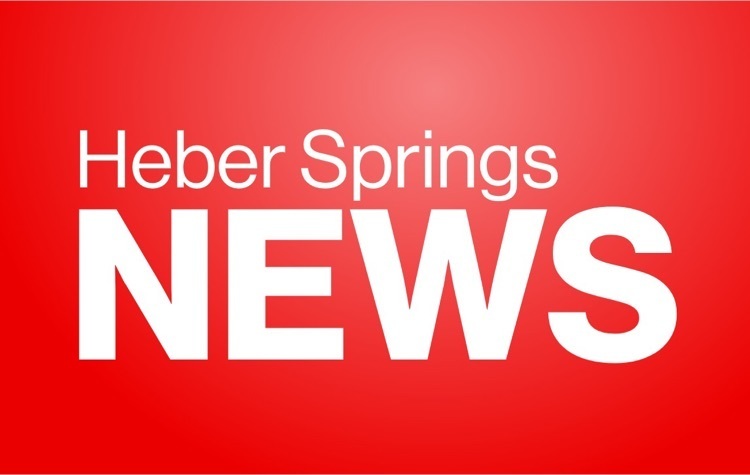 January Students of the Month: 6th Grade: Kyndall Hutchins 7th Grade: Sarina Mays 8th Grade: Chloe Flores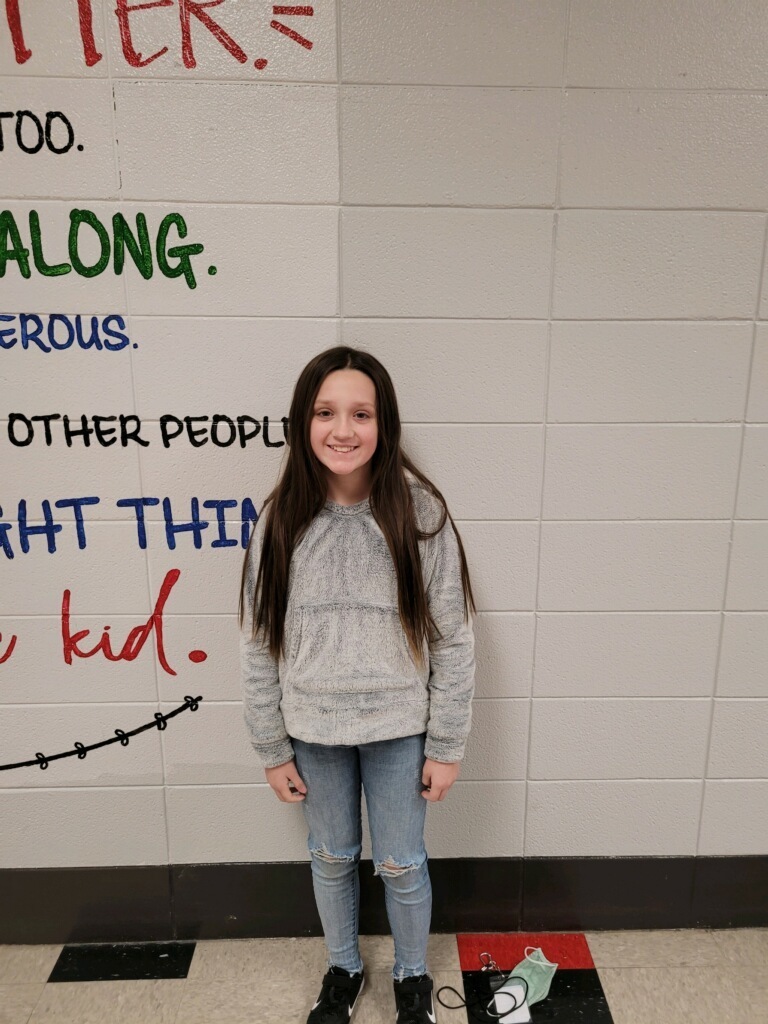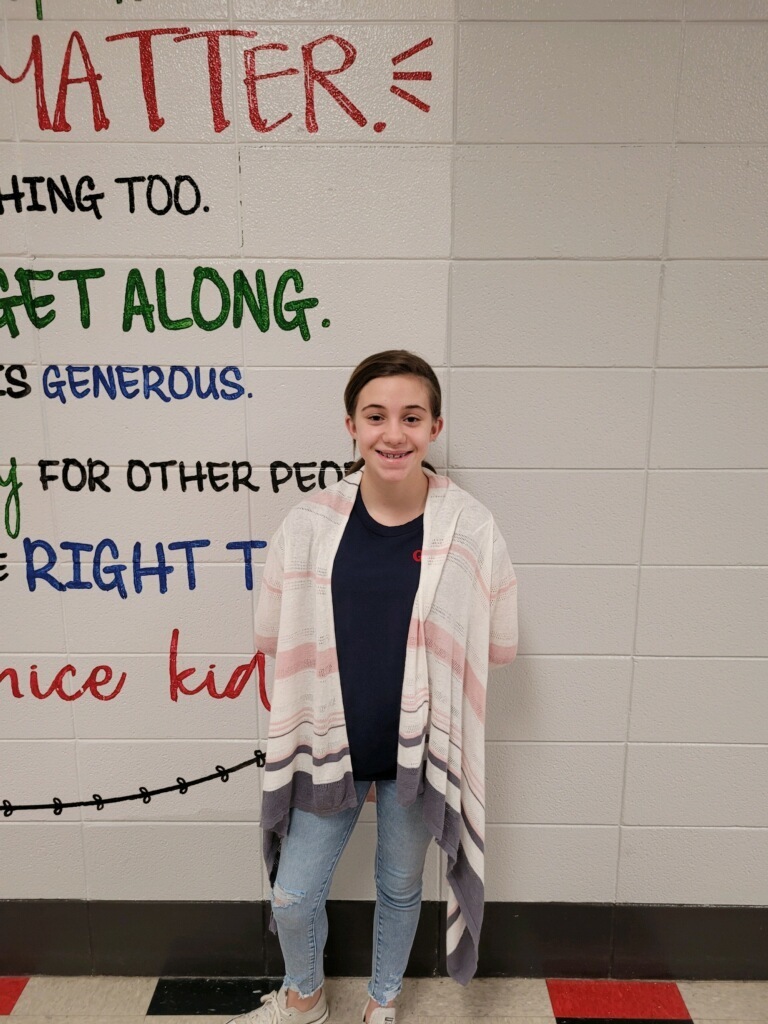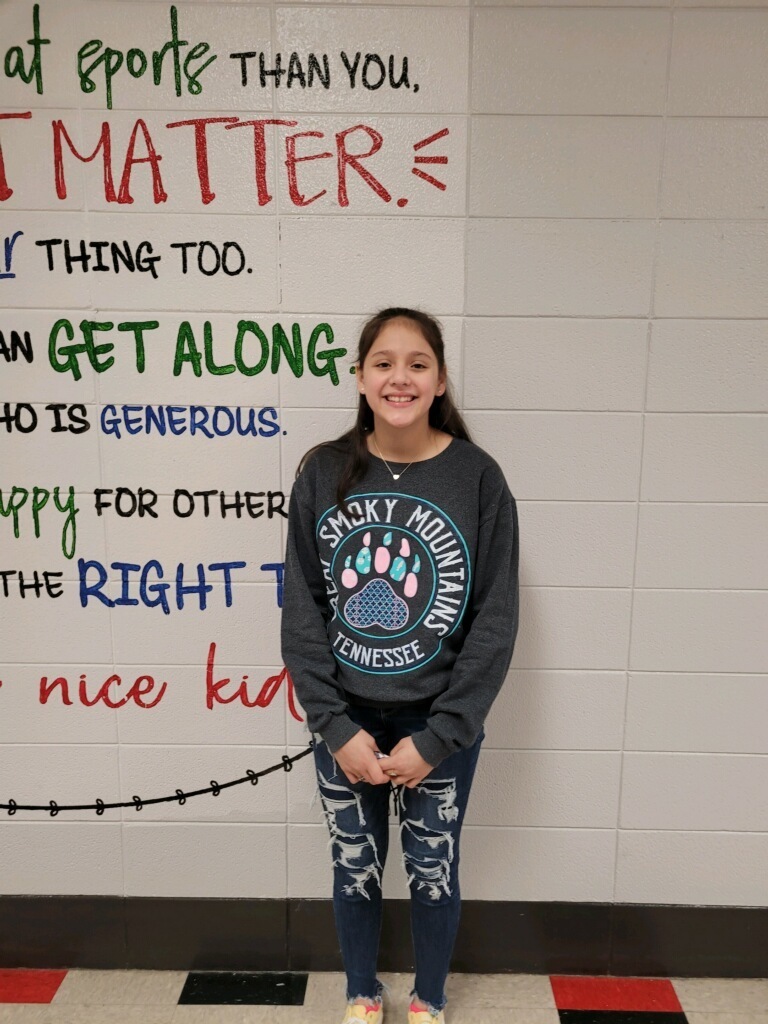 PARENTS OF CURRENT 5TH - 8TH GRADE STUDENTS Please join us TONIGHT (Tuesday, January 19th) at 6:00pm via Live Stream for a 25-minute informational meeting where each traveler will be eligible for an Early Bird Scholarship of $300! To join the meeting, simply click this link:
https://vimeo.com/490819667/8adcd7622c
For any other questions, feel free to contact Ms. Erisman at
destiny.erisman@hssd.k12.ar.us
Don't miss out!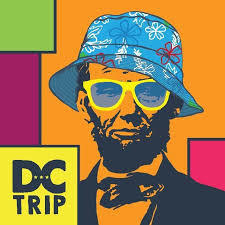 Congratulations to our students of the month: 6th Grade: Brody Hipp 7th Grade: Haven Downs 8th Grade: Liam Buffalo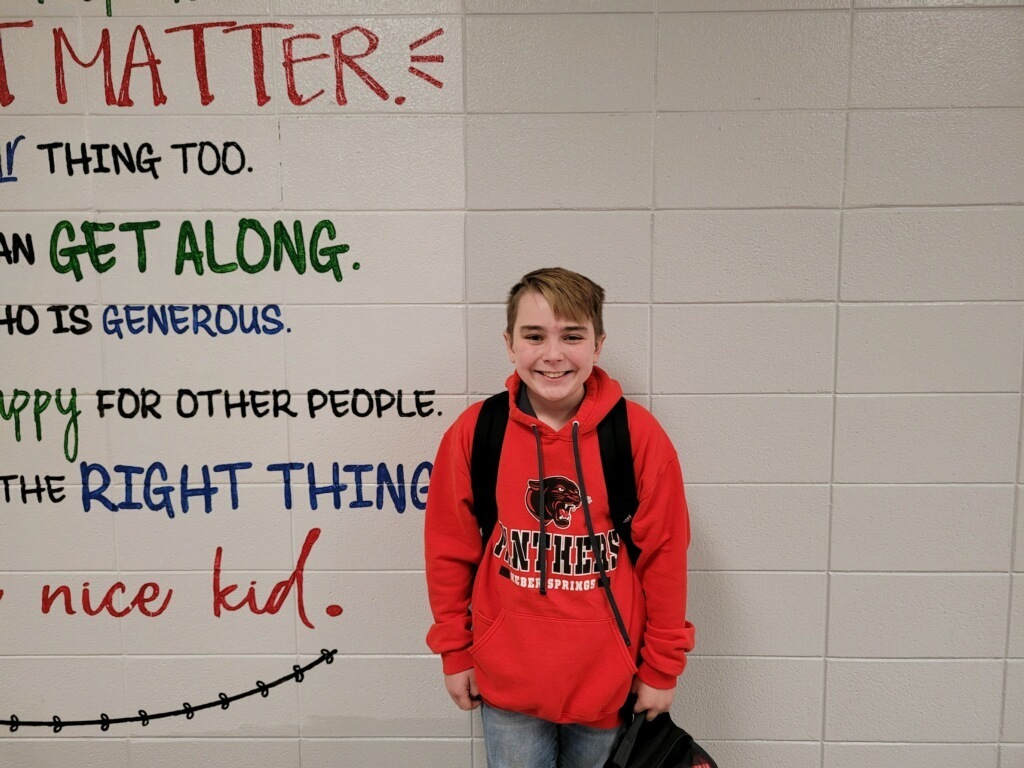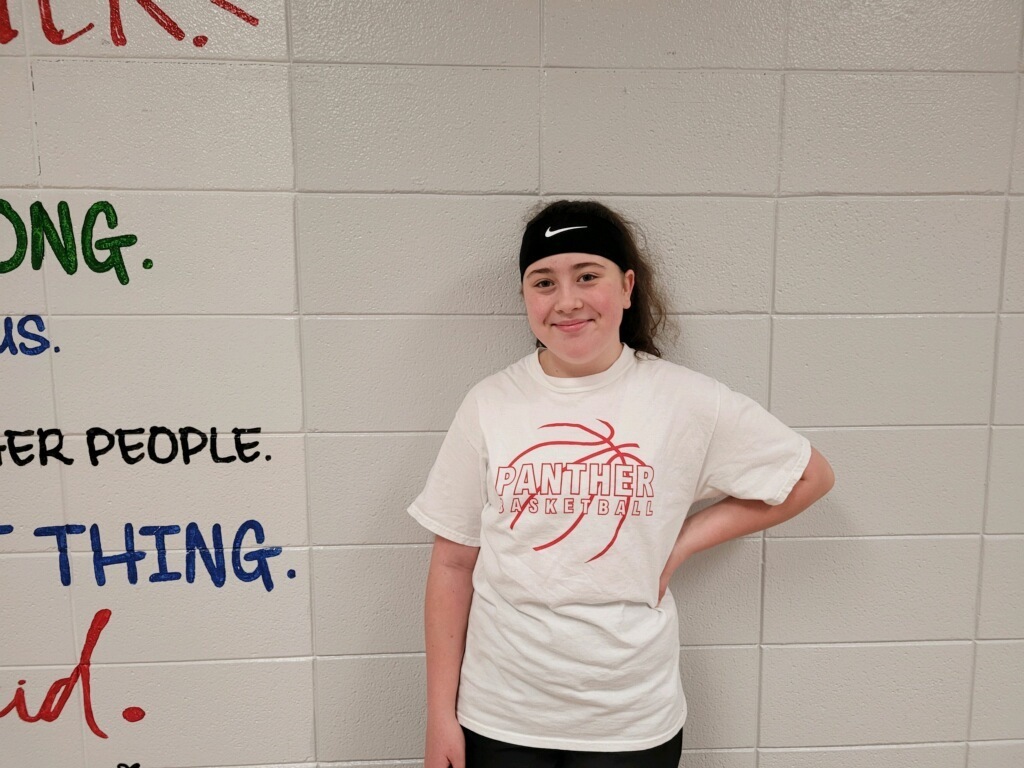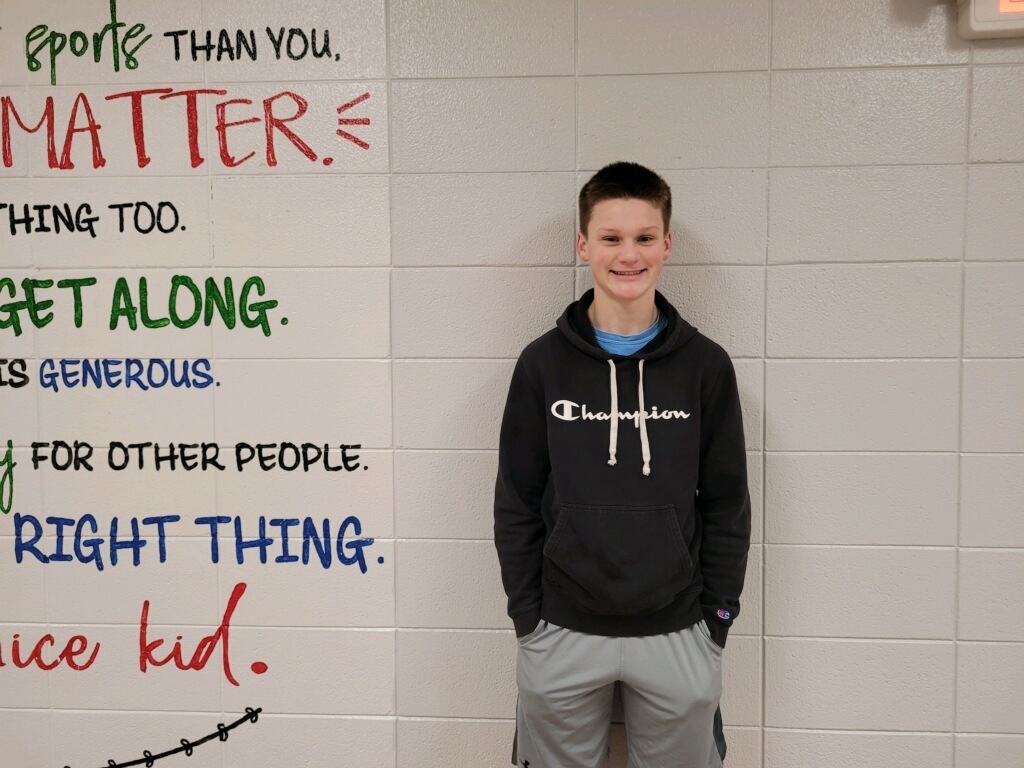 Progress Reports will be sent home with your students today. They will be given out during 7th period. Be sure and look at those and call us if you have any questions. Thanks!

Thank you to the Arkansas Hunters Feeding the Hungry for their donation of 2000 meat snack sticks for our back program. We appreciate your support as we help feed the children of our school and district.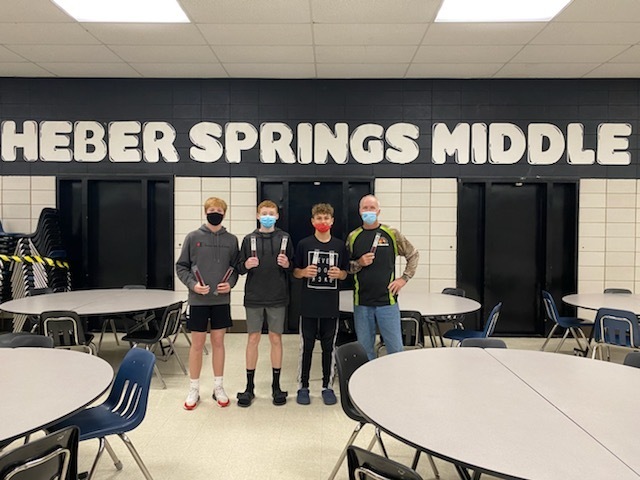 |HSMS STUDENTS OF THE MONTH| Congratulations to 6th Grader Heather Johnson, 7th Grader Trinity Bomgardner, and 8th Grader JP Bonkoski on being selected as the students of the month at Heber Springs Middle School!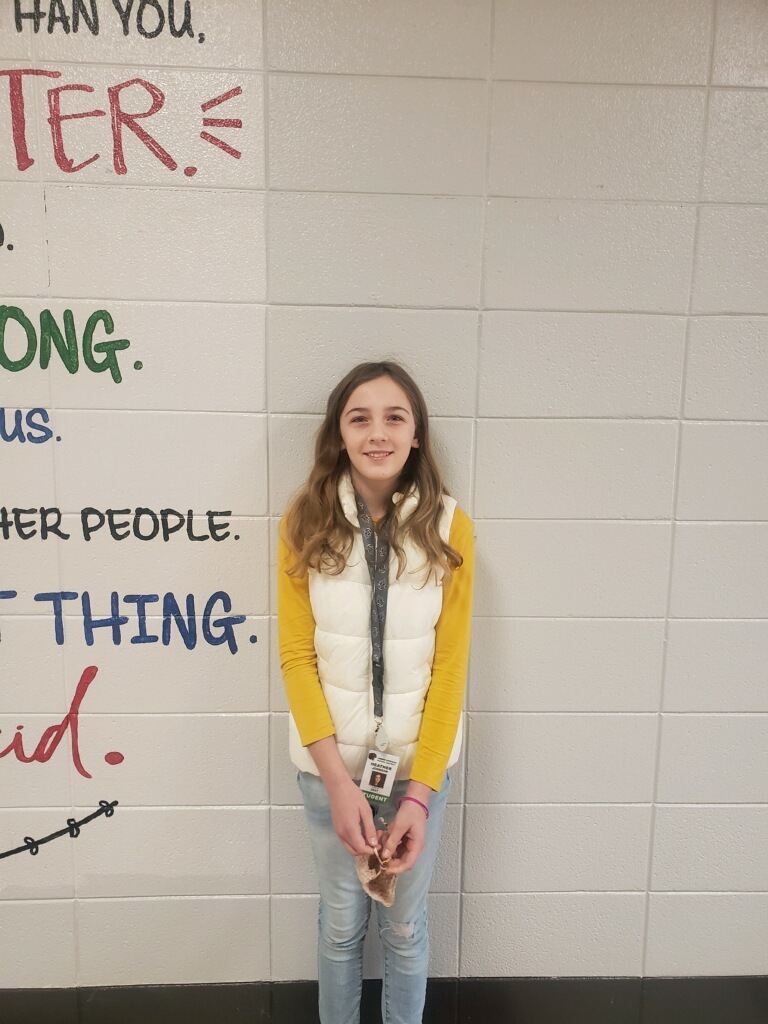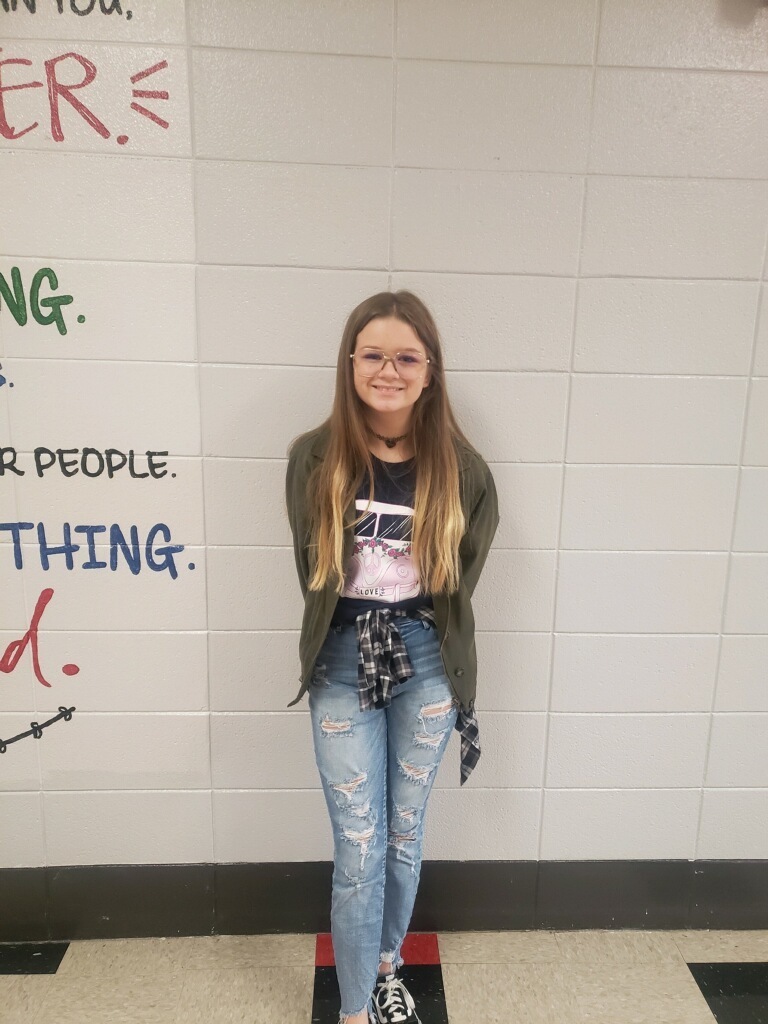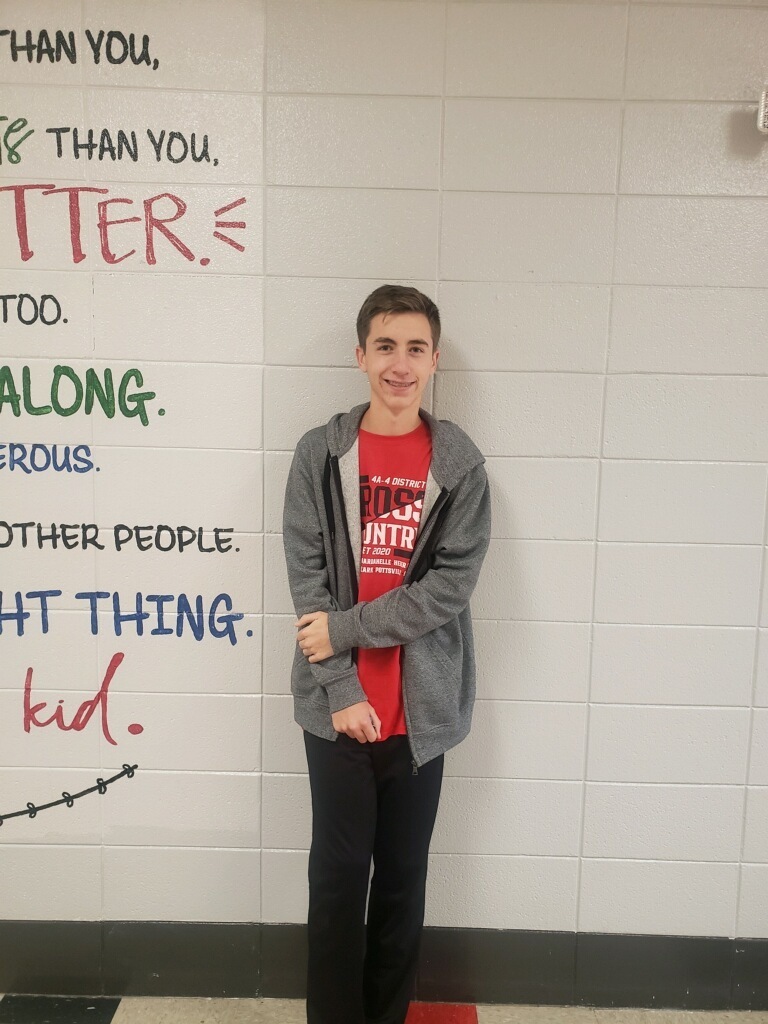 Thanks to Melissa Poore representing Somerset Senior Living at Seven Springs- they sent a very big donation of much needed hygiene products for Middle School and High School students.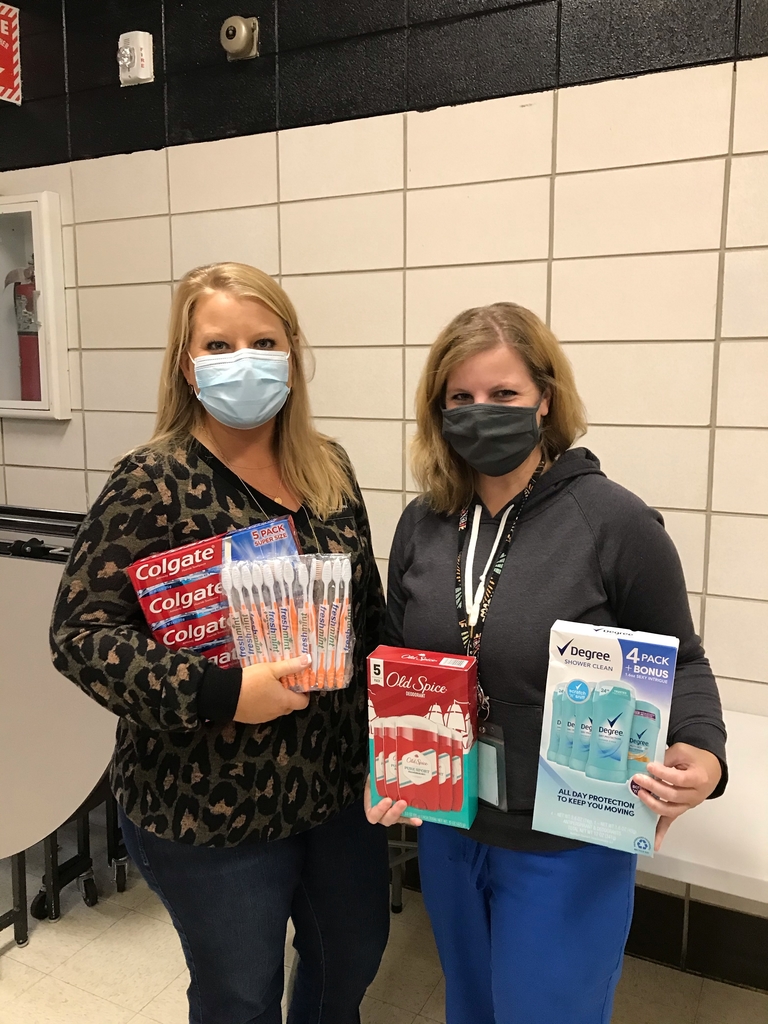 |8th GRADE MATH| Today Mrs. Bykowski's 8th graders worked on finding similar figures and determined the scale factor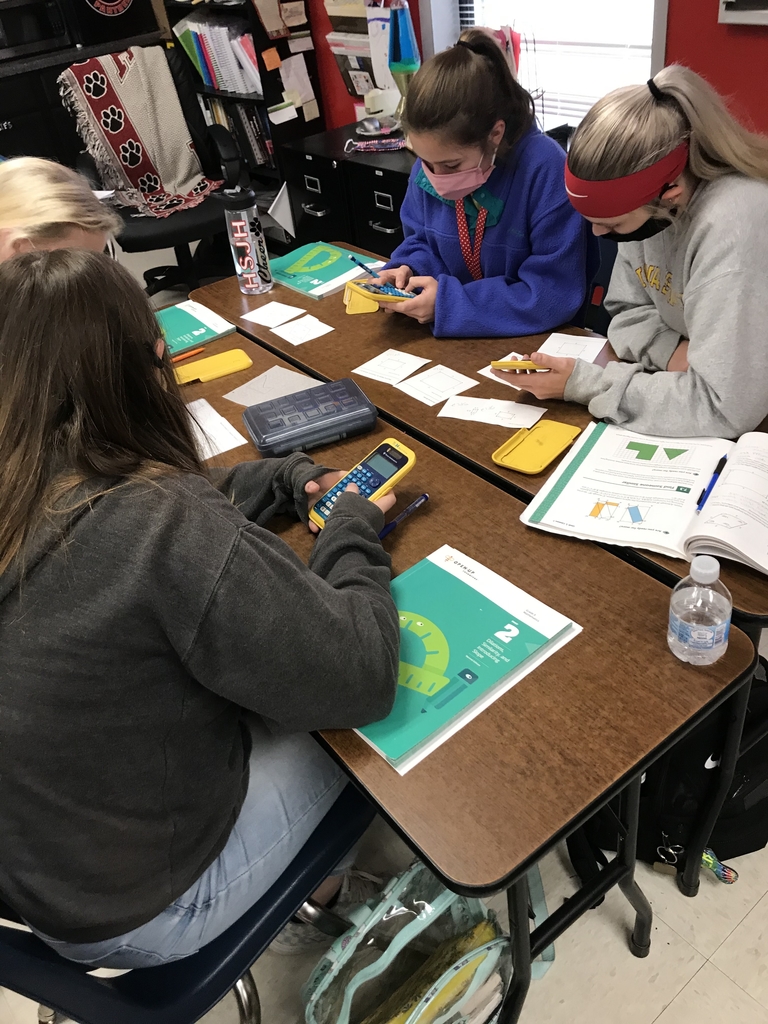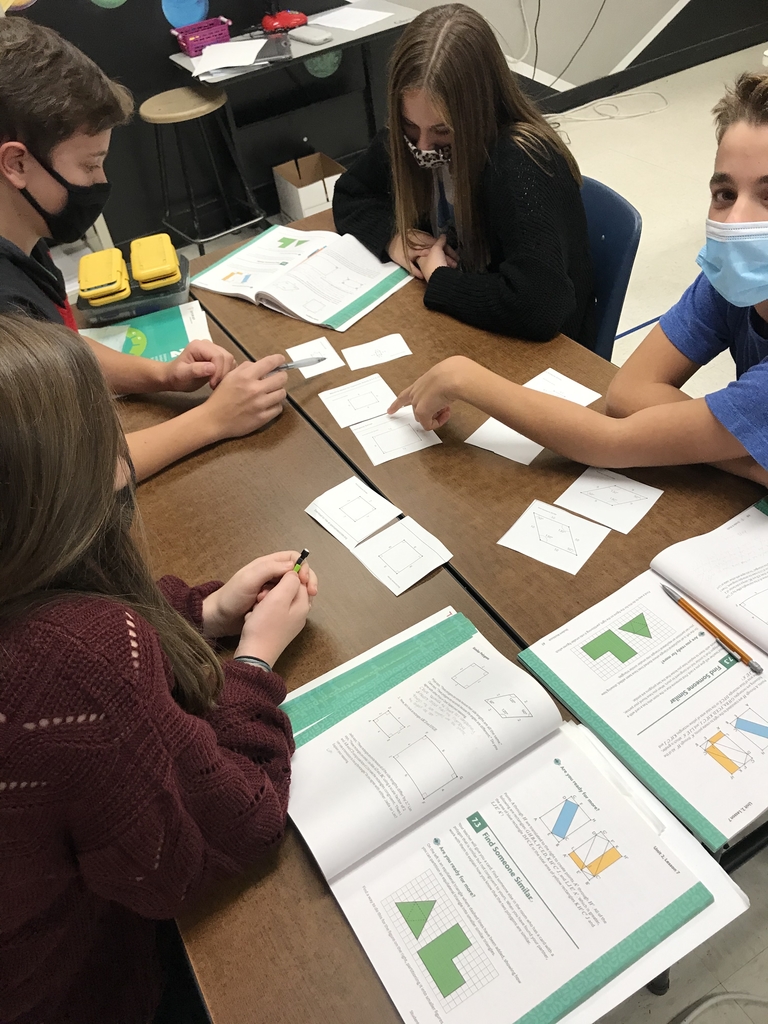 |HSMS STUDENT CHOICE| On Friday, Ms. Anderson was selected as the HSMS Student Choice Teacher of the Week by 7th Grader Mya Foster Mya states, "The teacher that I think should get the teacher award is Ms. Anderson. This is because she is always patient with me and my class, and helps me every time I am struggling on a question. She walks me through the problem making sure I understand what to do. She is always finding ways to make math and the lessons fun! Every time I see her I always have a smile on my face." The entire faculty and staff would like to congratulate Ms. Anderson on this awesome award by an awesome student! This is Ms. Anderson's first year of teaching and she is doing an amazing job! We are so proud of the work you do and are so happy to have you on our staff.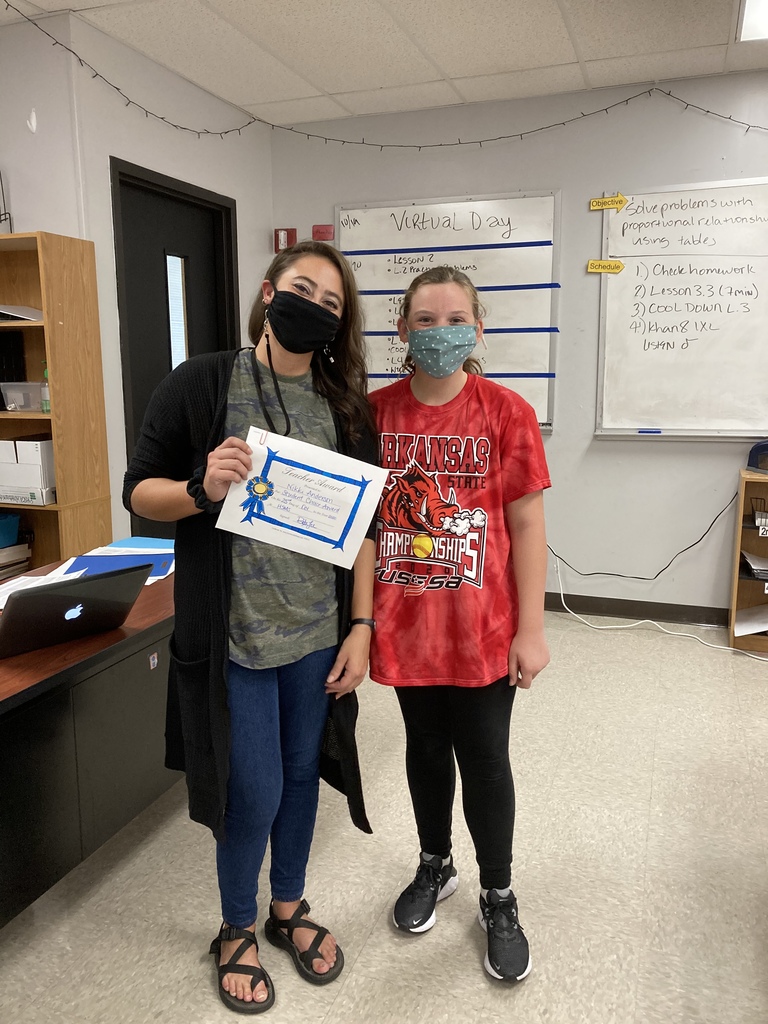 Thank you to the Mayville Engineering Company of Heber Springs on their recent donation to our students. MEC recently donated calculators, earbuds, and many hygiene products for our students and we are very grateful for their generosity!

|SCREENINGS FOR REMOTE PANTHERS| Hearing and vision screenings for Remote Panthers will be held on Monday, September 21st, between 8:30 and 11:30. This is for Remote Panthers in 6th and 8th grade and any 7th grade Remote Panther who is NEW to the district. Please email Nurse Leslie Williams ASAP at
leslie.williams@hss.k12.ar.us
to let her know that you will be attending the screening. If these students wear glasses or contacts, please be sure to wear them the day of screening.