---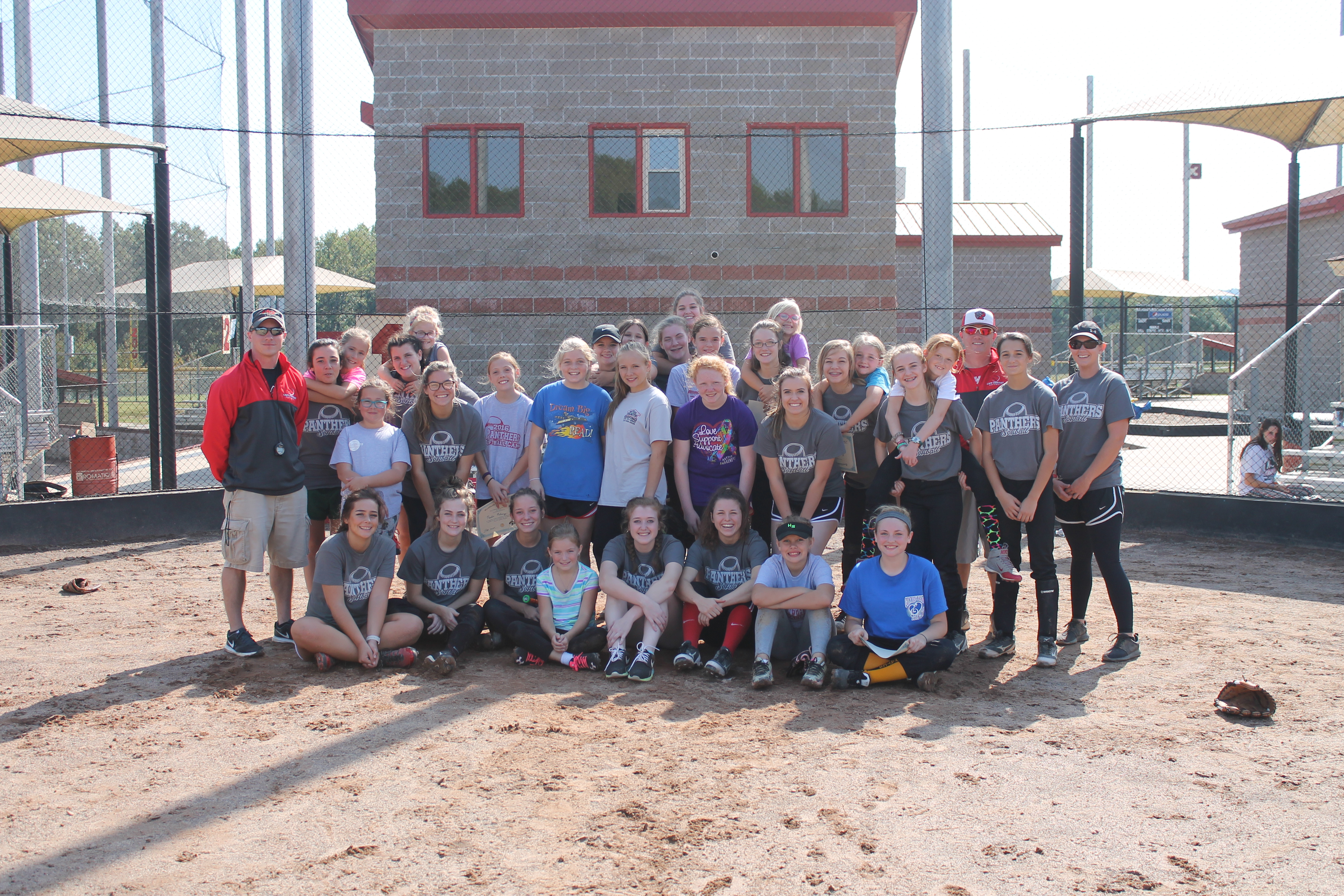 This weekend the HSHS Girls Softball team held a youth clinic at the Heber Springs Sports Complex. Our camp goals were to inspire young athletes and increase interest in, not just Panther Softball, but softball in general. At the end of the day our camp was successful at meeting our goals.
I believe it is important to get the young girls of our community introduced to the game of softball, as well as, developing the fundamental skills of a sport.
The 3 hour camp consisted of individual position drills for pitchers and catchers, infield and outfield drills. We also included several of the drills that we do at the varsity level.
You never get too old to work on the fundamentals of the game.
The camp was ran by the Panther Softball team. The coaching staff took a step back and let the girls interact and lead the drills. This was one of the highlights of the day, getting to see and hear the things our players were instructing and building relationships with each individual camper. The Panther Softball team thoroughly enjoyed practicing with the youth and look forward to seeing them on the diamond in the future.
We would like to thank our community for supporting the HSHS Softball team. I would like to send a special thank you to McDonald's and Bartlett Tire Center, for sponsoring the 2016 Panther Softball Camp.
As the Head Coach of the Panthers, I am excited about the present and the future of Heber Springs Softball, I look forward to building this program into something special.