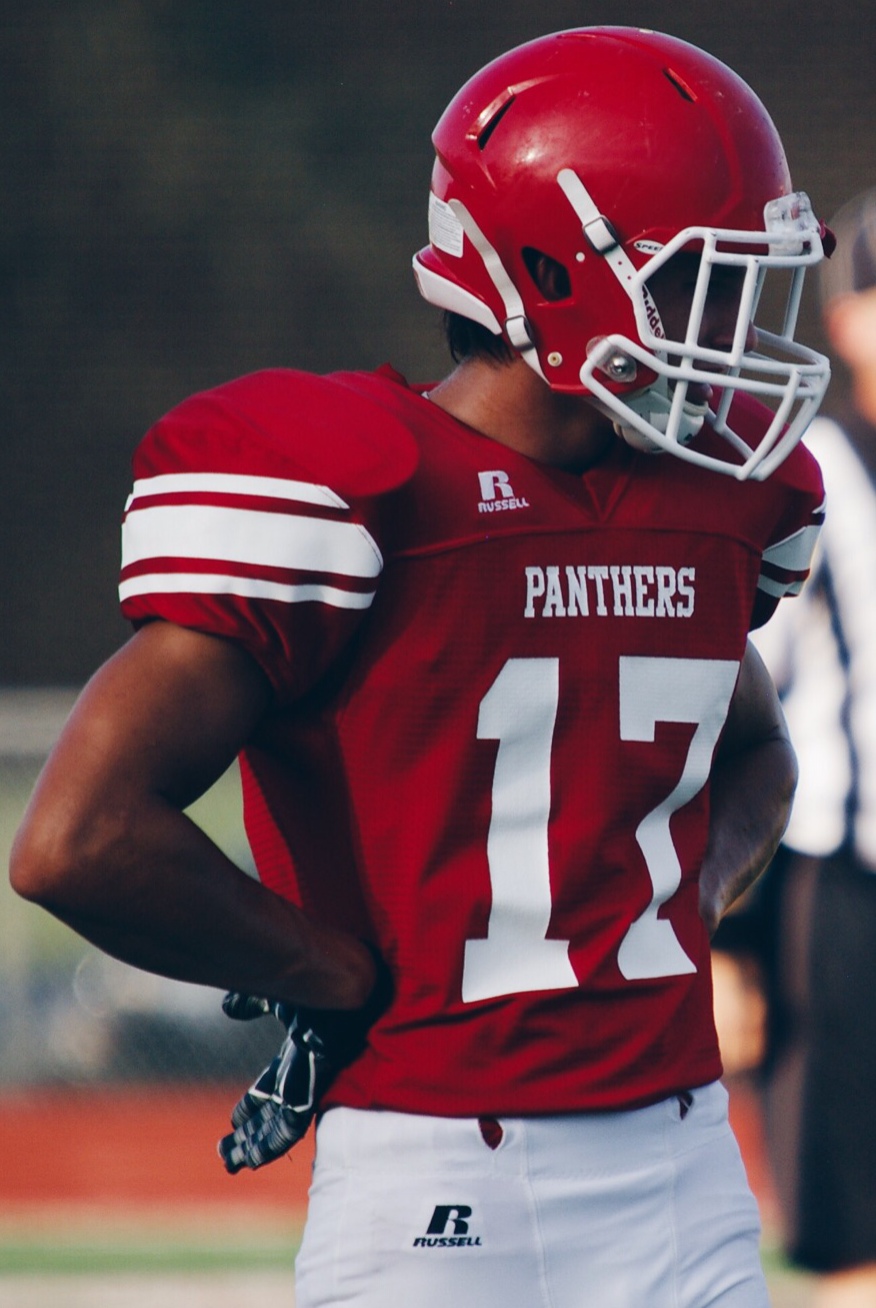 Senior Wide Reciever Justin Feemster, also found himself in the track state tournament. He received an All-State award in the 4x100 and got second overall.
What is your biggest accomplishment and why?
Beating Clinton the last 4 years. #FreakClinton
Who are some contributors to your success?
Well there is a bunch of people that support me, but I want to thank Jesus for blessing me with my athletic ability. Also, I want to thank Coach Gowen for holding my blocks, and pushing me to be an all star.
What goals do you hope to accomplish this season?
First, Beat Clinton. I want us to come together as a team, unite as brothers, and win conference. I want to make a run in the state playoffs.
Who is your greatest inspiration and why?
Donald Trump, because he worked hard at a young age to get where he is now. He's trying to make America great again, while i'm trying to make Heber Springs great again.
What did you do over the summer that has got you prepared for this season?
Other than summer practices, I have built up my mental toughness. Also, the way I battle through adversity
What's the toughest thing you've had to overcome in order to reach your goals?
The toughest thing I've had to overcome is probably myself. I had to get my confidence and self esteem up, to believe I could do anything I set my mind too.
What would you tell a younger athlete that looked up to you?
Don't look at the future, don't focus on your past. Live for today, because what if you don't have tomorrow. Also, never give up.
What is your game day ritual?
Wake up, eat a good healthy breakfast with my team, greet younger kids, focus all day, get to locker room, listen to Mr. Gates, Lil Uzi Vert, and ASAP Rocky to get in the zone.
What is your favorite motivational quote?
"Fatigue will make cowards of us all"
What has been the main difference between Junior and Senior year?
My outlook on things, and my desire to win. This is my last year playing with my brothers.