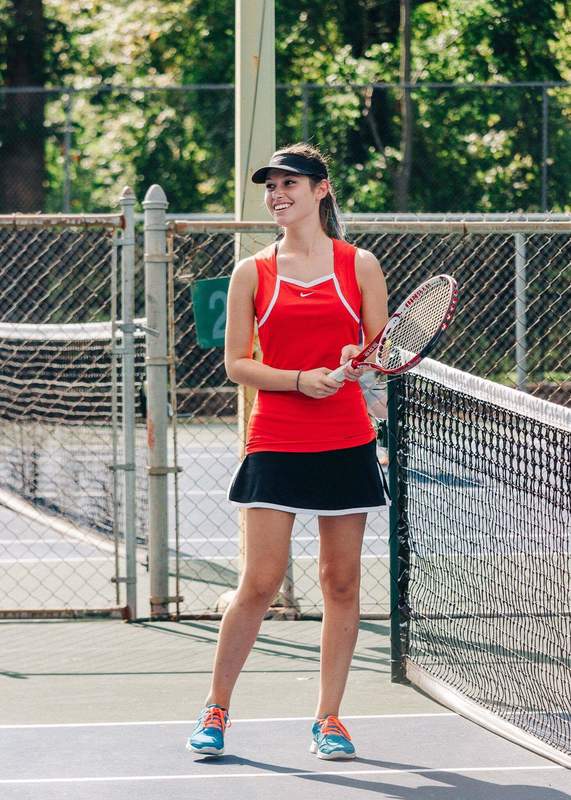 What is your biggest accomplishment and why?
Getting to the second round of district with a chance to go to state.
Who are some contributors to your success?
My coach (Ms. Lesli Thomas), my doubles partner, (Tess Temple), my mother (Katy Garrett)
What goals did you accomplish with your team this season?
Every person on the team was able to participate in district and won at least one match.
Who is your greatest inspiration and why?
My father, Steve Garrett, because he accomplished many things in his life and he taught me never to give up.
What's the toughest thing you had to overcome in order to reach your goals?
The nervousness that I had when I walked onto the court.
What would you tell a younger athlete that looked up to you?
Don't skip practice, stay after and work on the things you need to work on, go above and beyond, and success comes from hard work.
What was your game day ritual?
I always used to same shoes and the same visor. I practiced before I started just to warm up. I drank half a bottle of water before starting any match.
What is your favorite motivational quote?
There is nothing noble in being superior to your fellow man; true nobility is being superior to your former self.