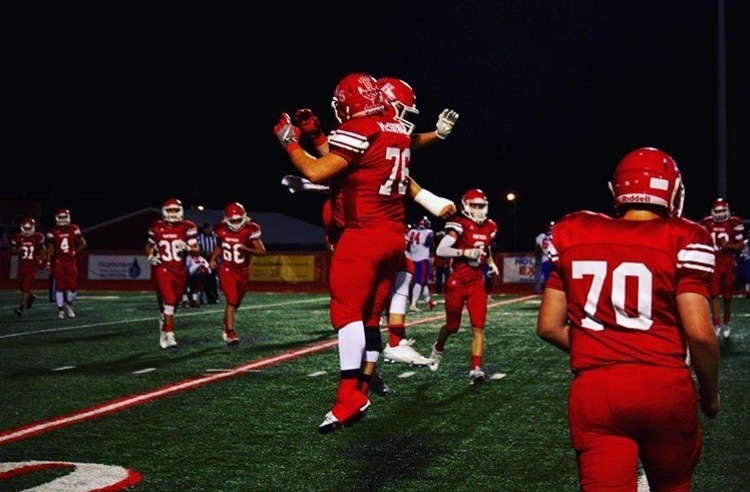 What is your biggest accomplishment and why?
Being an All State Honor in football and winning a conference championship this past season, has been some of my biggest accomplishments so far
Who are some contributors to your success?
Some of the biggest contributors have been the school and the football coachs. Both of them have set the foundation for me not only as an athlete, but as a man. They always push me to be the best in the classroom and on the field and never settle for anything less.
What goals did you accomplish with your team this season?
Beating stuttgart is something we strive to do every year, this was the first win against stuttgart in my high school career.
Who is your greatest inspiration and why?
Pierce Mitchum has been a massive inspiration, he is my best friend and a very good athlete with good work ethic. He has inspired me to work hard and strive for excellence.
What's the toughest thing you had to overcome in order to reach your goals?
A tough thing is the summer lifestyle, because there are a lot of distractions during the summer that have the potential to get me off track and not becoming the athlete I could be.
What would you tell a younger athlete that looked up to you?
As an all state and an all star athlete, always give your best in practice and focus on your conditioning and don't take it as a joke.
What was your game day ritual?
Have a good night's sleep the night before, and focus all day.
What is your favorite motivational quote?
"Left Side Strong Side"