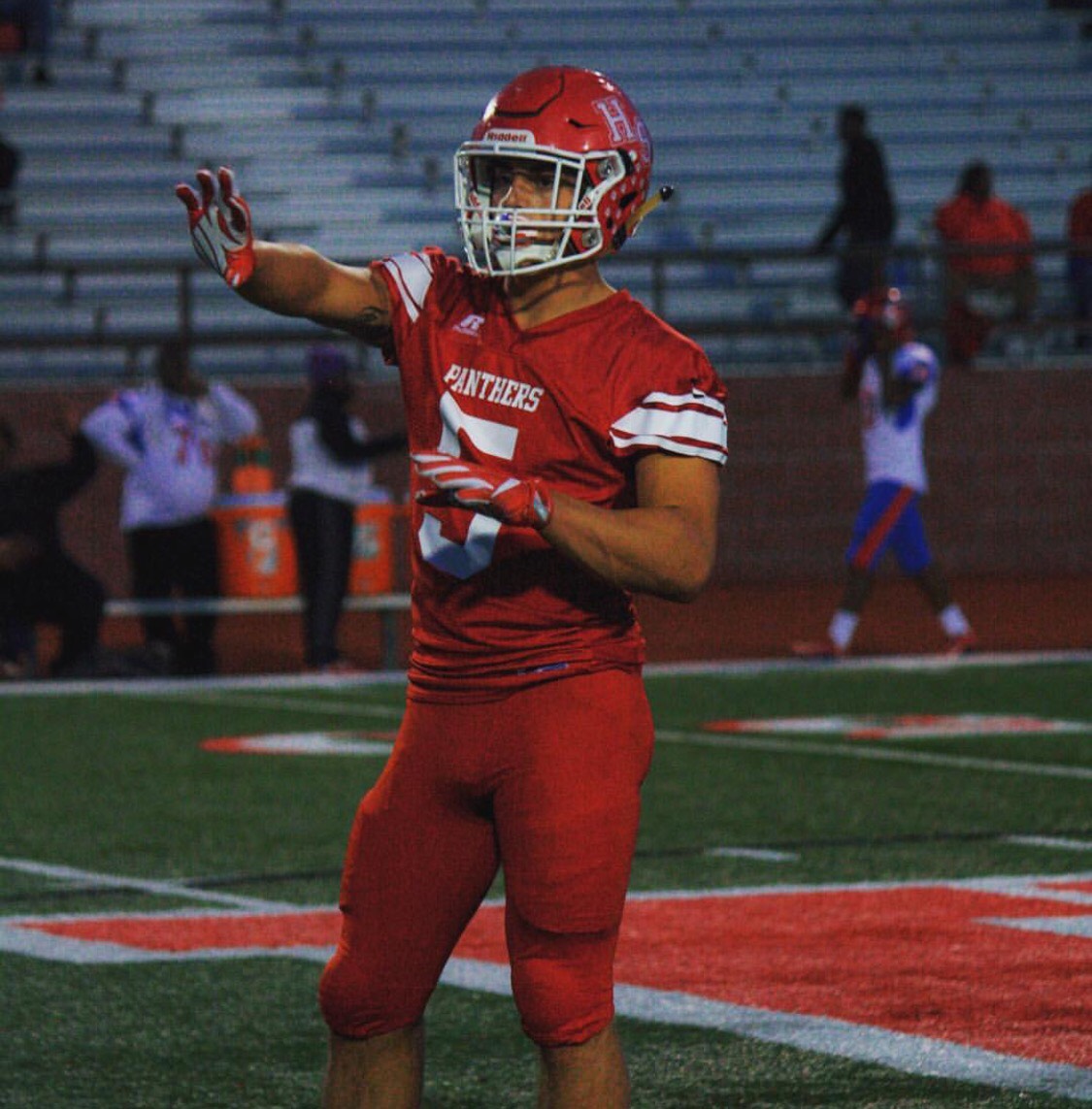 Caleb Lanclos received an All Conference award his senior year and help carry his team to become the 2-4A Conference Champs
What is your biggest accomplishment and why?
My biggest accomplishment would have to be being a four year starter, and working hard enough to win conference my senior year.
Who are some contributors to your success?
Coach Gowen was one of my main contributors because he pushed me harder to be become the best athlete and person I could be. My parents were also a massive contributors, traveling to and from games and practices. They've supported me and also pushed me to be the best man I can be.
What goals did you accomplish with your team this season?
We bonded and became more of a family. We worked hard together and accomplished a lot together. We made unforgettable memories and won conference!
Who is your greatest inspiration and why?
My mom is my greatest inspiration. She always believes and supports everything I do, she pushes me to accomplish wether it be my grades, athletics, relationships, and any goals she or I have set.
What's the toughest thing you had to overcome in order to reach your goals?
One of the toughest things I've had to overcome is moving to a completely new school, and state. Being a freshman in a brand new environment was hard, not only being new to high school but new to the social life in Heber Springs.
What would you tell a younger athlete that looked up to you?
I would tell them to commit yourselves to your sports you're playing. You only get to do this thing you love for a certain amount of time. Play your heart out every game and don't regret anything.
What was your game day ritual?
When I got to the field house I would put my helmet on, lay on the couch, and listen to my game day playlist.
What is your favorite motivational quote?
"You can't soar with the eagles, if you flock with the buzzards." - Coach Stark